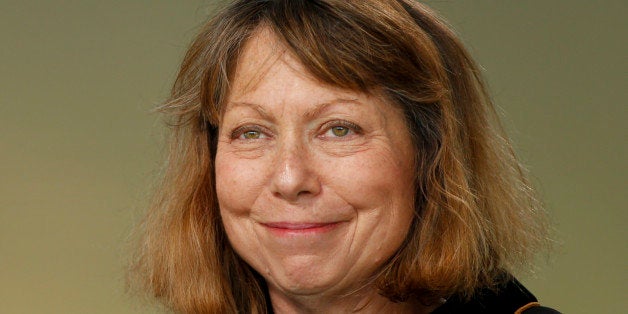 Fact: Men are paid more than women on average in all 50 states. How do we fix it? Jill Abramson, former executive editor of the New York Times, has a fairly simple suggestion.
"You bring the guys down to give a little more to the girls."
Candid, yet comprehensive. But could anyone ever go for such a "brusque" solution?
Abramson explained to McBride that she had implemented this strategy as executive editor of The New York Times: "I did that at the Times. No one's happy to get a cut, but too bad."
Research has show that employers know -- even if subconsciously -- that they can get away with offering women lower initial salaries than men. This often creates a gap in earnings that grows over time.
Of course, cutting men's salaries merely because they are men is also a form of gender discrimination. Rather, pay increases should not be automatically granted to men who ask for them merely because women have not.
This statement hints at another recent proposal to address pay inequality: closing the "confidence gap." Writing in The Atlantic in May, journalists Katty Kay and Claire Shipman used the term to describe what they see as women's reluctance to ask for higher pay. The article received mixed responses, some skeptical that women's mere expression of confidence can surmount the structural inequalities that inhibit their success.
More expansive family leave and flexible work policies could fix the wage gap. Working women who have children often experience a "mommy penalty," falling behind men at their level who are less likely to leave the workforce for family reasons.
Perhaps the most simple solution is the best solution: pay men less, pay women more, until we're even. As Jessica Valenti writes at The Guardian: "Addressing gender imbalance directly: imagine that! No hemming and hawing about how the problem started or what women need to do to fix it -- management fixed it, as they should have."
Employers, it's your turn to lean in.
REAL LIFE. REAL NEWS. REAL VOICES.
Help us tell more of the stories that matter from voices that too often remain unheard.
BEFORE YOU GO