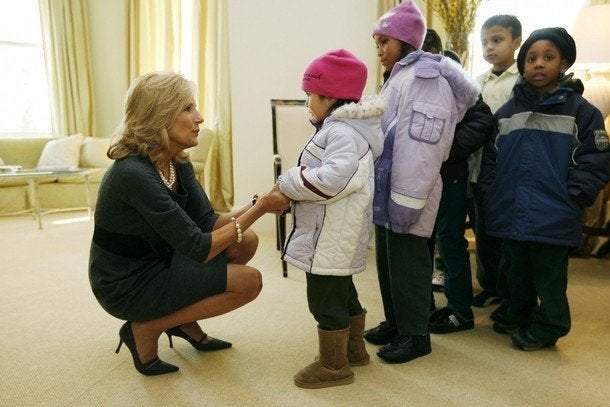 Jill Biden returned to her teaching career today, now that her husband is settled down into the Vice Presidency. According to a White House press release:
Continuing her 28-year career as an educator, Dr. Jill Biden returned to teaching today at a DC-area community college. Dr. Biden will work as an adjunct professor at Northern Virginia Community College this semester, teaching two English courses.

"I am thrilled to return to the classroom to continue working with community college students, whom I greatly admire and enjoy teaching," said Dr. Biden. "I have always believed in the power of community colleges to endow students with critical life skills, and I am pleased that I can make a difference by doing what I love to do, teaching people who are excited to learn."
Biden has been actively engaged in education for most of her adult life. Her doctoral dissertation explored methods for retaining students in community colleges and she has long been vocal on education's utmost importance for guaranteeing economic security in the future.