"Josh was a boy, a young boy in puberty, and a little too curious about girls," Jessa, who married Ben Seewald in November and is expecting her first child, told Kelly. "And that got him into some trouble. And he made some bad choices, but, really, the extent of it was mild -- inappropriate touching on fully clothed victims, most of it while [the] girls were sleeping." (Via the police report: [Jim Bob Duggar} said that [Josh] had told him that [he] had been touching [redacted] on the breast and vaginal areas while [they] were sleeping." Later in the report [Jim Bob] said there was another incident in March 2003. [Jim Bob] said that [Josh] was reading to [redacted] and [she] was sitting on [his] lap, [Josh] had touched [redacted's] breasts and vaginal area...sometime during this timeframe [Josh] had been standing in the laundry room and [Josh] had put [his] hand under [redacted's] dress.")
Jill, who married Derek Dillard in 2014 and welcomed a son in April, echoed what their parents had told Kelly on Wednesday -- that they "didn't even know" about the molestation until Josh had confessed to their parents. "None of the victims were aware of what happened until Joshua confessed," she said. Jessa added, "My parents took [us] aside individually, and they said, 'Here's what happened,' and of course at this point, you're shocked."
Meanwhile, Jessa also is quick to defend Josh (who before his confession was the executive director at the conservative, anti-gay group Family Research Council Action) against those calling him a hypocrite.
"It's right to say, 'Here's what I believe, here's my values,' even if you've made stupid mistakes or failures," she told Kelly. "If you've had failures in your past, it doesn't mean you can't be changed. I think that's where ... I think the real issue is people are making this sound like it happened yesterday."
The Duggar parents have been heavily criticized since they revealed they didn't seek any sort of help for Josh until the third time he confessed his behavior to them -- the breaking point, they said, was when he admitted to touching his youngest sister, who was only 5 years old at the time. The sisters, however, contend certain "safeguards" were implemented by their parents after their brother confessed to the abuse.
"Locks on the doors. You know, everybody's in bed," Jill explained. "Girls in the girls' room. Boys in the boys' room -- as a mother now I look back, and I think, you know, my parents did such an amazing job for me. Even when we went through the DHS investigation they complimented my parents on what an amazing job they did through that process."
In the interview, Jill also said, "My parents have always actually stated ... we are not a perfect family. We are just a family."
"The Kelly File" airs at 9 p.m. EST. on FOX
Before You Go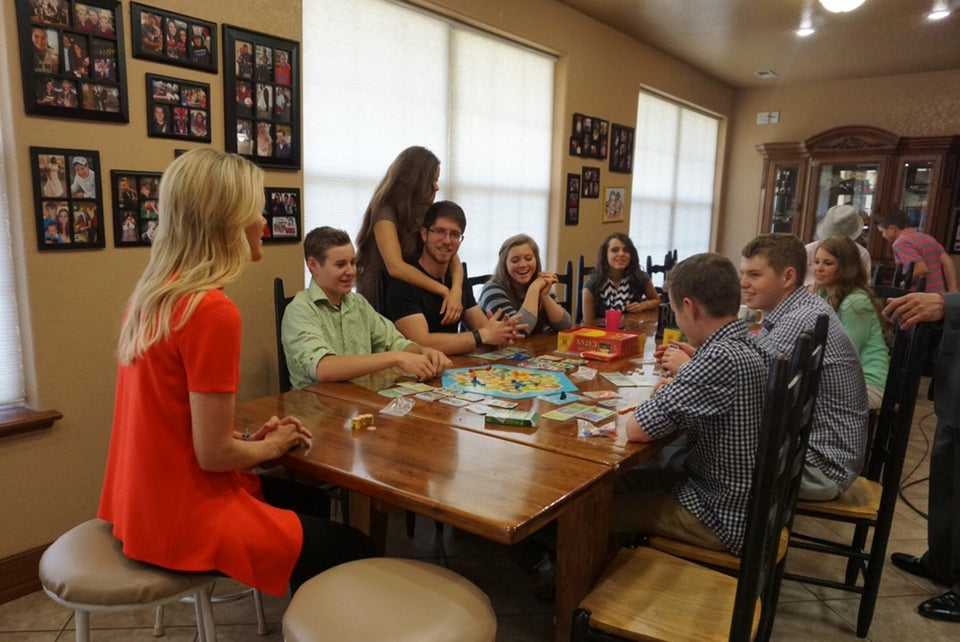 Photos Of The Duggar Family
Popular in the Community