 The David Petraeus scandal took another strange turn Monday night, this one involving topless photos.
The Wall Street Journal reports that the FBI agent who initially launched the investigation that led to the downfall of the former CIA director was removed from the case when the bureau became concerned that he was "obsessed with the matter."
The agent, who wasn't named in the Journal report, was reportedly friends with Jill Kelley, the Florida acquaintance of Petraeus who allegedly received threatening emails from his mistress and biographer, Paula Broadwell. The contents of the emails are said to have suggested that Broadwell "was suspicious of Ms. Kelley's attention to Mr. Petraeus."
Ms. Kelley, a volunteer who organizes social events for military personnel in the Tampa area, complained in May about the emails to a friend who is an FBI agent. That agent referred it to a cyber crimes unit, which opened an investigation.

However, supervisors soon became concerned that the initial agent might have grown obsessed with the matter, and prohibited him from any role in the investigation, according to the officials.

The FBI officials found that he had sent shirtless pictures of himself to Ms. Kelley, according to the people familiar with the probe. [Emphasis added]
The agent then apparently contacted Rep. David Reichert (R- Wash.), "because he was concerned senior FBI officials were going to sweep the matter under the rug." The New York Times reports that the agent worried the FBI would decline to rigorously prosecute the matter on account of political considerations. From there, the information made its way back to bureau headquarters.
Before You Go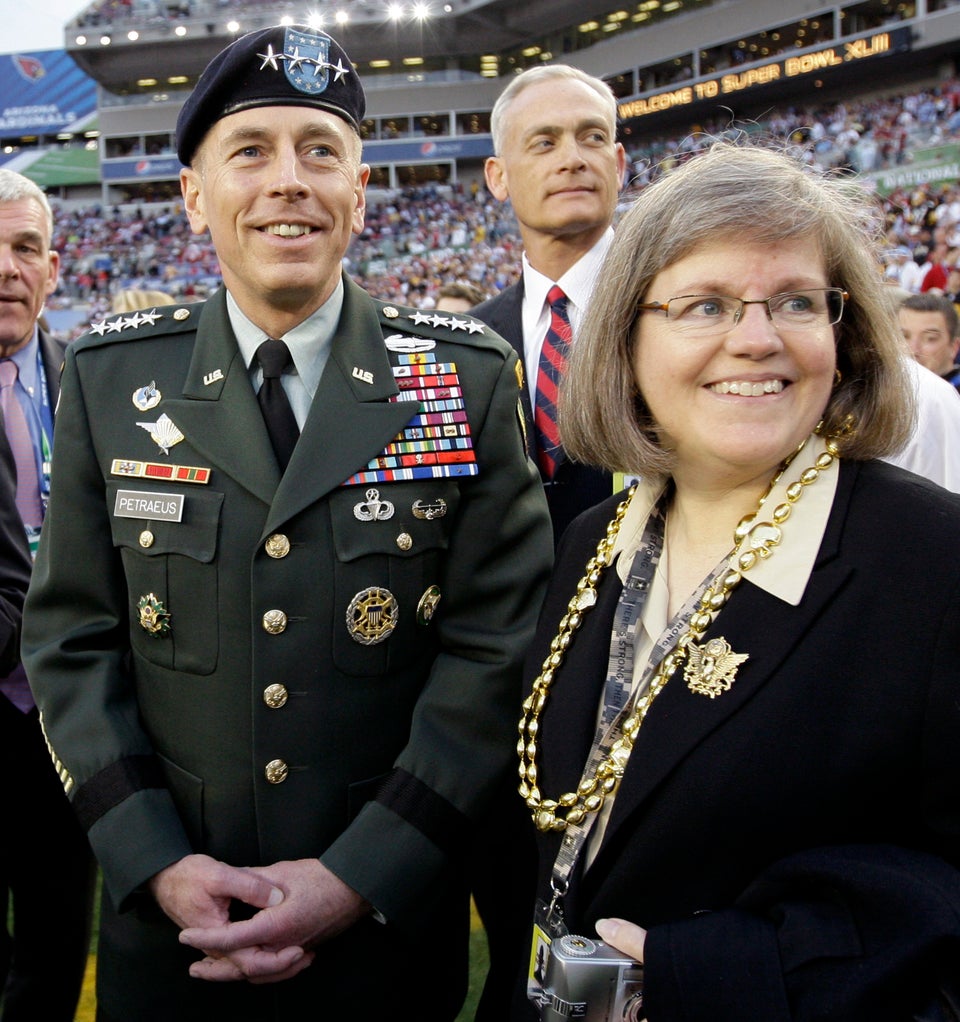 David And Holly Petraeus
Popular in the Community