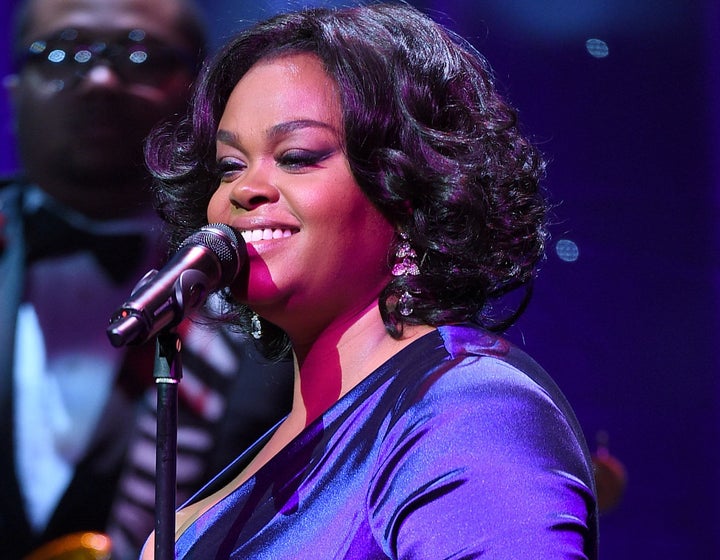 "I think it has something to do with branching out to other areas of creativity and doing my best at those things as well," she said. "I know I love and appreciate what I do, but I know there's more to me than this [music]. And I enjoy this whole heartedly, but I have to feed this monster. I think that's what kept me around so long. And it still feels so good to me to be on stage, and to be vulnerable and open, and strong, and exposed and passionate. So I make sure that I don't get burnt out. I don't need that or want it." Since launching her music career, Scott has gone on to star in various televison and movie roles including Tyler Perry's "Why Did I Get Married" and "Law & Order: Special Victims Unit." 
Scott cites Barbra Streisand, Whoopi Goldberg, Dolly Parton and Queen Latifah as role models for expanding creativity throughout their respective careers.
Like so many other female entertainers, Scott noted that she's faced the pressures of body image, which is something she's increasingly grown used to over the course of her career. 
"I've enjoyed my shares of 'woo-hoos' on the street. I've enjoyed the company that I've kept, and I think I've learned over the years that it's more important to be comfortable with yourself than whatever anybody else has to say," she said. "It can be a challenge when you don't look like anybody on the magazine cover. It can feel alienating, but every woman in my opinion has their own power."
"I've seen women -- where someone else would describe as a 'stick figure' – carry more grace and be more sexy in her simple elegance than a full figured, curvy girl," she continued. "I've seen curvy girls that cower in their skin. And it's really about accepting of one's self. Men are drawn to confidence. People are drawn to confidence.  So I believe whole-heartedly, it's about how you carry yourself."
PHOTO GALLERY
Jill Scott Photos
Calling all HuffPost superfans!
Sign up for membership to become a founding member and help shape HuffPost's next chapter