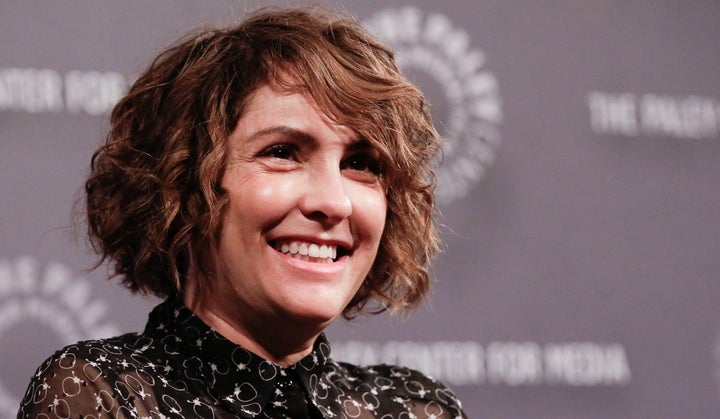 How does Hollywood fix its pesky sexism problem? According to Jill Soloway, allow women to tell their own stories.  
"I think, as the ACLU is investigating the illegality of keeping women from directing positions, male creators, show runners, producers and directors have to really face the immorality -- their own immorality -- of hiring their friends, of telling male stories, of perpetuating male privilege through protagonism," Soloway told the crowd, according to Variety.  
She described what this "immorality" looks like. "So that means the male gaze -- men as subject, women as object -- is business as usual for men to be able to keep telling their stories from their point of view," Soloway said, adding, "[They need to] really offer women the chance to write, to direct, and then to empower them once they are writing and directing, and say, 'tell your story, tell your story!'"
According to Variety, Soloway went on to give examples of men who have become successful allies to women in the industry. "I really applaud Judd Apatow for, over the past few years, using his privilege to give access to people like Lena Dunham and Amy Schumer," she said. "Paul Feig is doing the same thing, helping the all-female 'Ghostbusters' get made. They should be examples to other men who have power and give access to female creators that they admire."
In short, we need more Judd Apatows, Paul Feigs and, of course, Jill Soloways in the world. 
Head over to Variety to read more from Soloway.  
Also on The Huffington Post: 
PHOTO GALLERY
13 Amy Schumer Quotes That Make Us Proud To Be Women
Calling all HuffPost superfans!
Sign up for membership to become a founding member and help shape HuffPost's next chapter