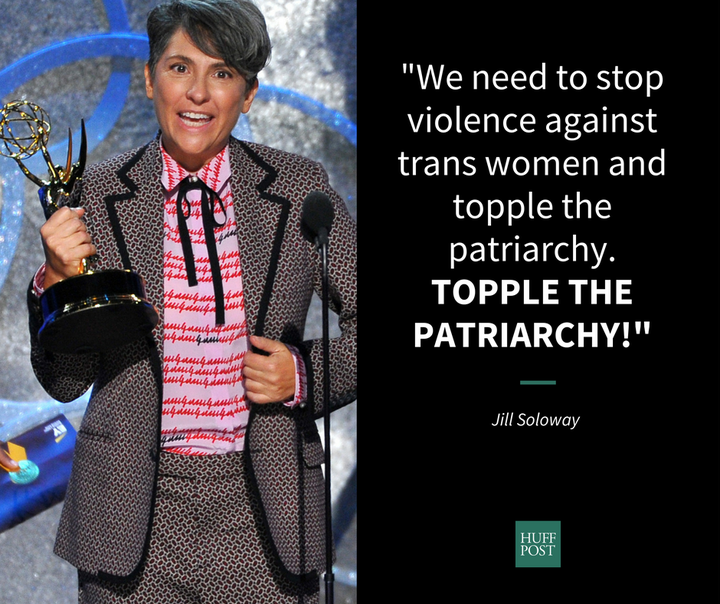 On Sunday night, Jill Soloway won an Emmy for directing the comedy series "Transparent," and she made the most of her time onstage, advocating for the trans community and topping off her speech by saying "topple the patriarchy" not once, but twice.
After thanking Jeff Bezos for allowing her to make the show about a transgender woman for Amazon Studios, she talked about what it has meant to her. "I've always wanted to be part of a movement ― civil rights movement, the feminist movement," Soloway said. "This TV show allows me to take my dreams about unlikeable Jewish people, queer folk, trans folk, and make them the heroes."
She then finished her speech with a clear message.
"Thank you to the trans community for your lived lives," she said. "We need to stop violence against transgender women and topple the patriarchy. Topple the patriarchy!"
Let's see that one more time.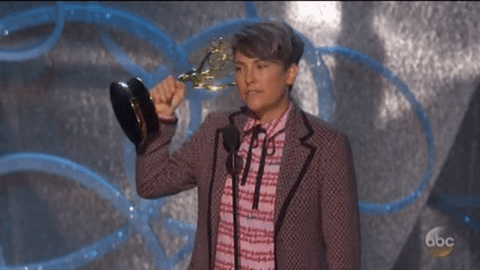 Before You Go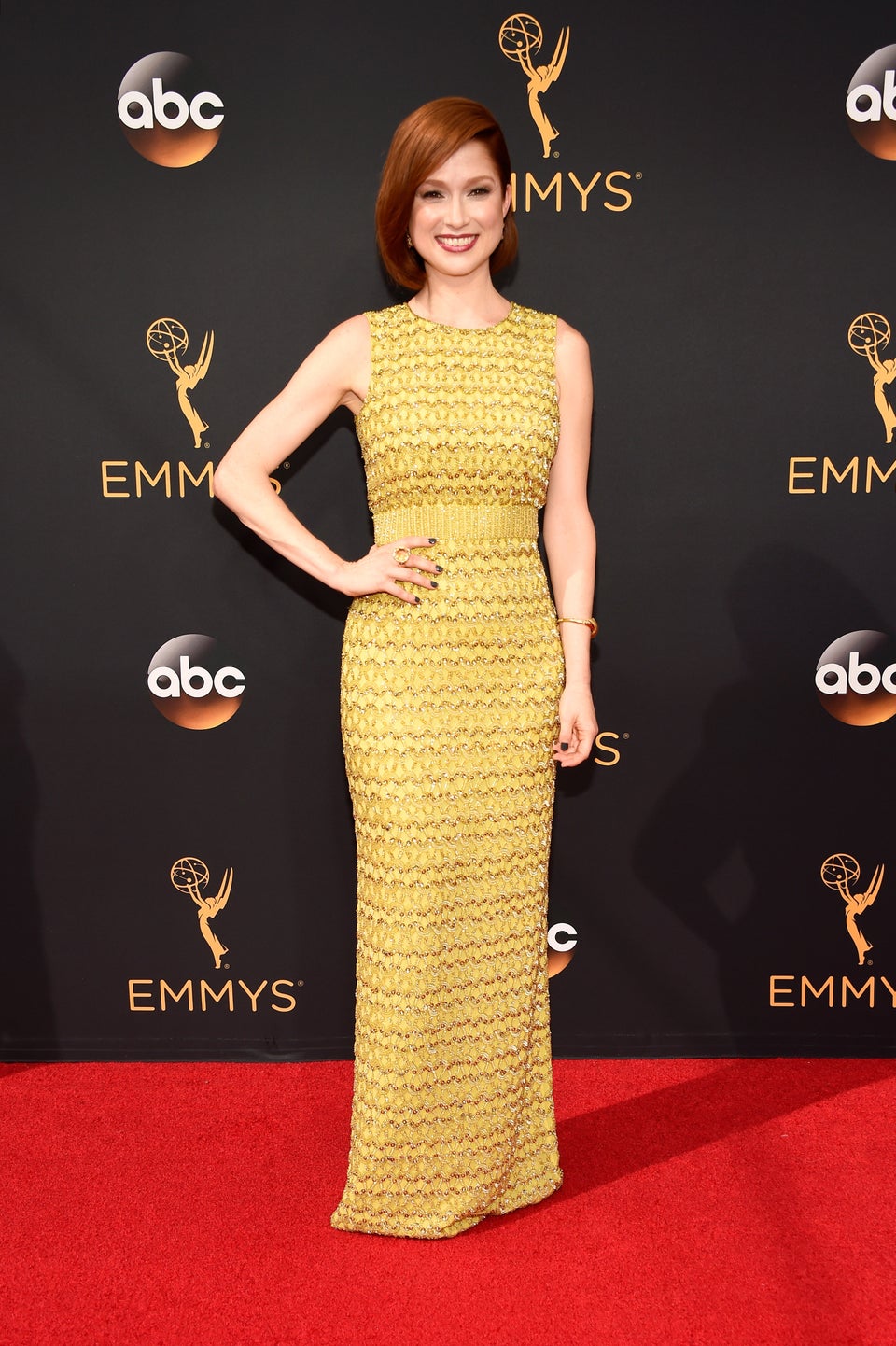 Emmys 2016 Best-Dressed