WASHINGTON ― Green Party presidential nominee Jill Stein's attempts to recount the election results in Wisconsin, Michigan and Pennsylvania are now over.
Although Stein only secured a complete recount in Wisconsin, she is claiming to have won a victory for voters by exposing weaknesses in the voting system.
In fact, Stein's greatest service may have been to validate the Wisconsin results ― and thus demonstrate that voting irregularities did not tip the election in Donald Trump's favor.
"I'd like to think that the public appreciates that as a result of the examinations that occurred, that the results were not corrupted in any way to create inaccurate results," said Ned Foley, an election law expert at Ohio State University's Moritz College of Law. "The Wisconsin recount demonstrates that."
"For a state with a 20,000-vote margin to generate a change of 100 votes as a result of a recount is consistent with standard recount procedure," Foley said.
By contrast, Michigan never completed its recount and Pennsylvania never even began one. The Michigan Supreme Court on Friday declined to hear the Stein campaign's appeal of a lower court order halting the recount, permanently ending hopes for a statewide recount there.
And on Monday, a federal judge also denied Stein's request for a statewide recount and an investigation of vote tampering in Pennsylvania.
But in order for recounts in the three traditionally Democratic states to change the presidential election outcome, all three states' electoral votes would have to flip from Trump to Clinton.
So the results in Wisconsin effectively validate Trump's overall Electoral College victory, Foley argued.
It is also possible that no recount would win over those who think, against the available evidence, that the election results are invalid.
"It is difficult to combat conspiracy theories by proving a negative," Brendan Nyhan, a professor of government at Dartmouth College, told The Huffington Post last week. Nyhan expressed concern at the time that Stein's recount campaign could undermine public confidence in democratic processes.
For her part, Stein continued to raise questions about the Wisconsin recount process during a call with reporters on Tuesday.
Many counties in the Badger State chose to simply run the paper ballots through the optical scanner again, rather than recount them all by hand. If some scanners broke down or were hacked, such a method would replicate those issues instead of resolving them, Stein noted.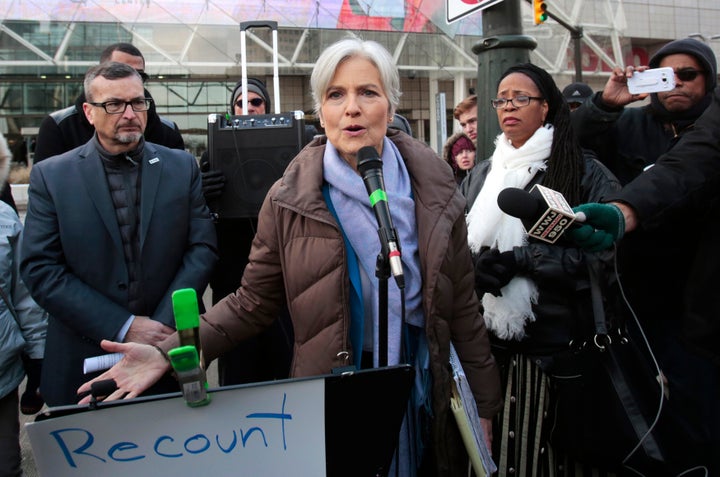 Stein made the case, however, that even in Michigan, where the recount was incomplete, and in Pennsylvania, where a statewide recount never began, the campaign's attempts to recount the vote revealed deep flaws in states' systems for administering voting and verifying results.
"We do not have a voting system we can trust," Stein said.
While the recount may have formally ended, she added, "the movement for a voting system we can trust has been energized."
Stein cited election irregularities in Michigan as evidence of the need to re-examine the state's election results ― and the need to change state laws that make those verification processes more difficult.
More than 10 percent of the voting precincts in the 22 Michigan counties that began the recount process, and about 60 percent of precincts in Detroit alone, could not complete the process because there was a discrepancy between the number of voters in the poll books and the number of ballots counted by the optical scanners. An obscure provision of Michigan law prevents a recount in those circumstances.
A Detroit election official reported that 87 of the city's optical scanners broke on Election Day, which may have led to the over- or under-counting of ballots.
Because of the problems revealed by Stein's recount, Michigan announced on Tuesday that it will audit the election results in the Detroit precincts where discrepancies precluded a recount.
On Tuesday's call, Stein also rebuked Pennsylvania's voting system, which allows for electronic voting machines without a paper trail for each individual vote. Such a system can expose voters to technological error, and to digital or manual vote-tampering, without a way to double-check the results.
And Pennsylvania law has an extremely high standard for obtaining a statewide recount, even when petitioners agree to foot the cost, Stein lamented.
Foley believes the issues that Stein raised are legitimate. But the more appropriate response would have been a thorough audit aimed at verifying the result by ruling out significant errors and malfeasance, rather than a full-scale recount, he claimed.
"From a nonpartisan perspective, this wasn't the kind of election that was close enough to trigger a recount," Foley said.
Foley argued that all states should adopt an automatic auditing process that adheres to well-established "statistical principles" ― something many states still lack.
"You want to do enough of an audit, randomly sampling ballots in various places, that we have reasonable confidence that hacking has not occurred," he said.
The best way to get states to make these reforms, Foley suggested, would be to try to do them when an election is not happening, so policymakers would be more likely to try and craft the best solution, rather than seek to gain political advantage.
He acknowledged that such a nonpartisan solution is unlikely, however, since media attention to voting problems wanes in off-years.
"They focus on the election process at precisely the time when partisans are most strategic in the way they talk about it," he said.
Support HuffPost
The Stakes Have Never Been Higher
Before You Go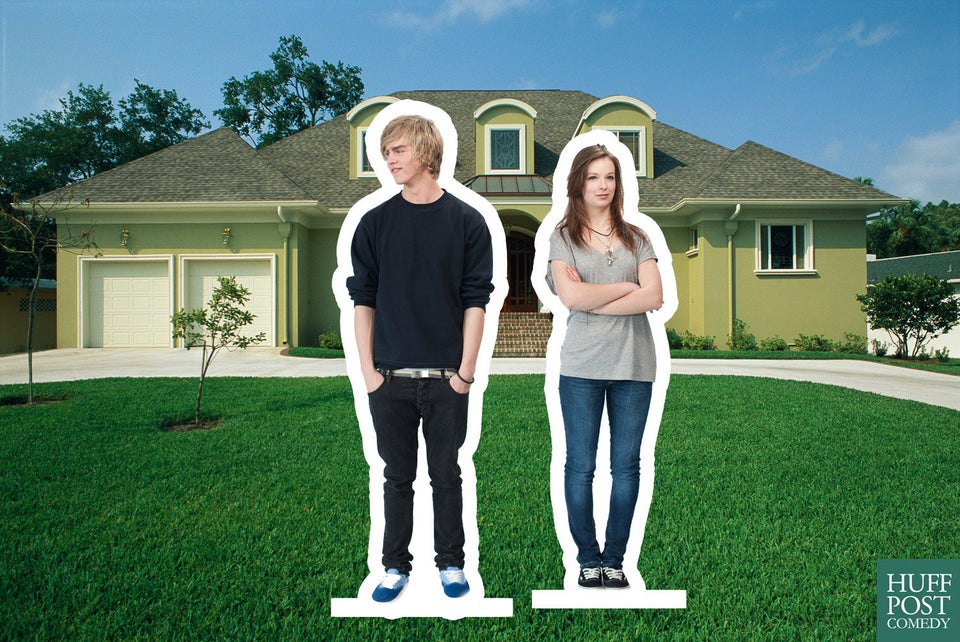 A Holiday Gift Guide For The Trump Supporter Who Hates Everything
Popular in the Community