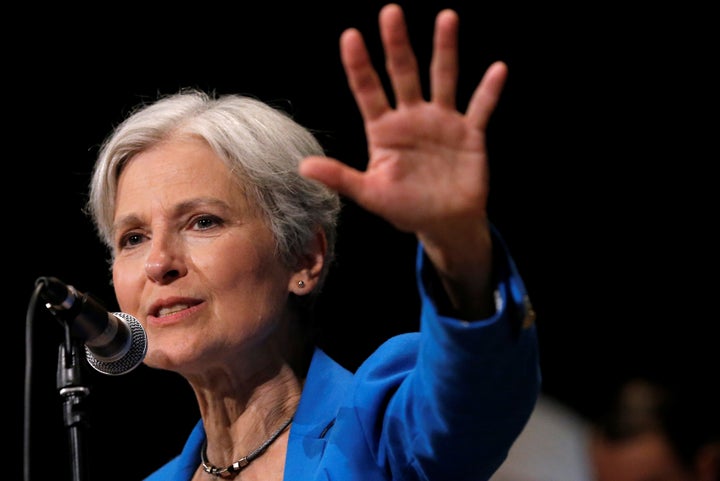 Green party candidate Jill Stein is a medical doctor, but she's got some unorthodox views about an issue most of her peers and other experts find uncontroversial: the vaccine regulatory process.
In a video interview with The Washington Post last Friday, she said that while vaccines have played an important role in keeping us healthy and safe, there are legitimate concerns about how those vaccines are approved and regulated.
"I think there's no question that vaccines have transformed public health and have been absolutely critical in ridding us of the scourge of many diseases: small pox, polio, etc. So vaccines are an invaluable medication," Stein said. "Like any medication, they also should be — what shall we say? — approved by a regulatory board that people can trust."
While Stein is not strictly "anti-vaccine," she is promoting a narrative that the vaccine regulation process in the U.S. is corrupt and untrustworthy ― a common refrain from actual anti-vaxxers. In fact, the U.S. vaccine regulatory process is a global model for how any drug should be tested and approved before hitting the market, several vaccine experts told The Huffington Post.
Medical experts respond with disdain and disappointment
Dr. Paul Offit, a professor of pediatrics in the division of infectious diseases at the Children's Hospital of Philadelphia, slammed Stein for peddling conspiracy theories in what he thinks might be an effort to appeal to alternative health voters.
"She's not skeptical, she's cynical," Offit said to HuffPost. "Where is the evidence that corporate influence has caused either the [Food and Drug Administration] or [Centers for Disease Control and Prevention] to make decisions to hurt American children?"
Others including Dr. Joshua Sharfstein, associate dean for public health practice and training at the Johns Hopkins Bloomberg School of Public Health, weighed in on Twitter.
In a statement emailed to HuffPost, Stein's campaign likened the negative reaction to her vaccine statements to the "birther" controversy of 2008. They also said that her comments are not about the effectiveness of vaccines, but about "the erosion of public trust caused by the corrupting influence of the pharmaceutical industry in regulatory agencies and government in general."
However, she didn't cite any example of modern vaccines that have hurt people, nor any examples of ill corporate influence on vaccines. She instead brought up the arthritic painkiller Vioxx, which was recalled from the market in 2004 after a clinical trial showed it doubled the risk of serious heart disease.
"Science is a method of asking questions that doesn't always provide the comforting certainty that the media demands from politicians," the campaign's statement said, in part.
Here's what it takes to get a vaccine recommended
On average, vaccines take about 10 to 15 years or more to develop. After preclinical research presents scientists with a potential vaccine, the new drug undergoes three stages of rigorous clinical trials, overseen by the FDA's review team, to check for both safety and effectiveness. According to the FDA, these clinical trials generally stretch over a period from several years to more than six.
Then the vaccine and its trial results are reviewed by the FDA's Vaccines and Related Biological Products Advisory Committee, composed of independent experts like scientists, doctors, biostatisticians and consumer representatives, to see if the vaccine is safe and effective. Of the current 17-member VRBPAC panel, two represent pharmaceutical companies, while the remaining 15 represent government agencies, research centers, universities and hospitals.
After the FDA licenses a vaccine, the CDC's Advisory Committee on Immunization Practices launches an extensive review process to see if the vaccine should be part of the official immunization schedule, or even be recommended at all.
These meetings, scheduled three times a year, are open to the public and are available for viewing online. Transcripts are produced afterward to give the public a chance to comment. According to the ACIP website, its 15 voting members are experts in everything from vaccinology and pediatrics to public health and preventive medicine, and none of them are allowed to have a conflict of interest, financial or otherwise, in the vaccine being regulated. The most recent voting ACIP panel was made up of representatives from university research centers, federal government agencies, state departments of health, hospitals and the March of Dimes.
"The ACIP scrupulously pays attention to potential conflicts of interest and members of the ACIP must recuse themselves from participating in the recommendation process and voting if they have a conflict of interest," explains Dr. Larry Pickering, a former executive secretary of the ACIP now an adjunct professor at Emory University.
America's vaccine regulation process is world class
Patsy Stinchfield, senior director of infection prevention and control at Children's Hospitals and Clinics of Minnesota, called the vaccine regulation process a "model government public/private decision-making body" because of the transparency and openness of the meetings, the inclusion of journalists in the room, and rules that require ACIP members to disclose any financial holdings in vaccine companies and abstain from voting if they have a conflict of interest.
"The chance is nil for corporate influence on the CDC vaccine deliberations," said Stinchfield, who has been involved with ACIP for 14 years ― four as a voting member and 10 as a liaison representing the National Association of Pediatric Nurse Practitioners.
Heidi Larson, director of The Vaccine Confidence Project at the London School of Hygiene & Tropical Medicine, said pharmaceutical corporations can only dream of influencing the process in the way Stein suggests.
"Drug companies may wish they dictated the regulation of vaccines (and other products), but they don't," she said. "The regulatory bodies need to have regular contact with corporations because they regulate them ― it does not mean that they are controlled by the corporations."
Larson also noted that Stein's Reddit assertion that people in other countries "trust their regulatory agencies and have very high rates of vaccination" isn't the case, either.
"The regulatory bodies need to have regular contact with corporations because they regulate them ― it does not mean that they are controlled by the corporations."
The bottom line is that the U.S. regulatory process for vaccines works, says Dr. Walter Orenstein, who directed the U.S. Immunization Program at the CDC from 1988 to 2004 and is now associate director of the Emory Vaccine Center.
"The impact of the vaccines in the childhood/adolescent and adult immunization schedules for disease prevention has and continues to be remarkable," Orenstein said.
Perhaps most tellingly, ACIP members use the vaccines they approve on their own children and family members.
"Members of advisory groups for FDA and for CDC have families that are impacted by vaccine licensing and recommendations," he said. "For example, the ACIP recommendations are what physicians and nurses used to ensure our own children were vaccinated and what health care professionals used to fully and appropriately immunize our grandchildren."
Larson believes Stein's statements on vaccines are especially misguided if voters are to take seriously her concern about the regulatory process.
"If Jill Stein believes there are so many problems with the regulatory system and public distrust," said Larson, "she should be more focused in her political campaign on what she would do to strengthen the system and rebuild public trust ― if she does, as she says she does, believe in the value of vaccines."
Support HuffPost
A No-B.S. Guide To Life
Related
Before You Go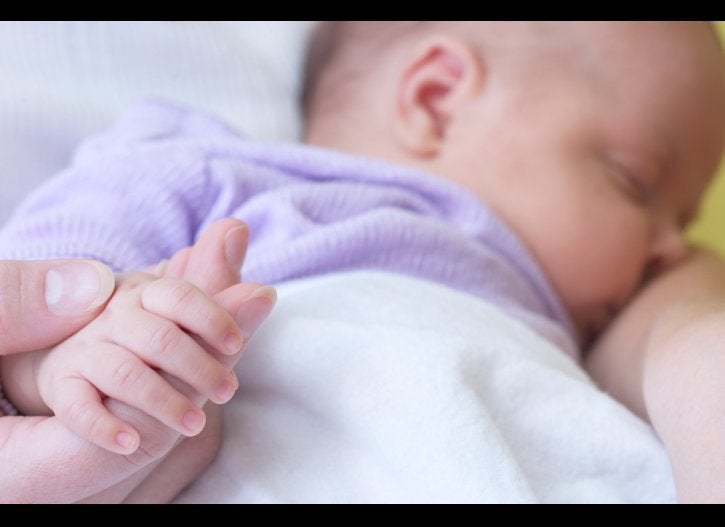 12 Vaccines For Your Child
Popular in the Community