When Christie's announced that it would be auctioning off $30 million worth of Elizabeth Taylor's prized jewels, it was hard to imagine who would buy them. Sure, there are those who have the cash. But who else could wear such diamonds? The megawatt jewelry was Taylor's iconic signature -- who today could take her bling for themselves?
A Real Housewife, that's who. This week Jill Zarin, known for her role on Bravo's "The Real Housewives Of New York City," celebrated her 11th wedding anniversary sporting a giant bauble purchased at the Christie auction.
At STK in New York, Zarin showed off the oversized aquamarine ring and posed for plenty of photos with both the jewel and her husband, Bobby Zarin, who bought her the Zohrab Istanboulian-designed piece. The price, according to TMZ? $19,000.
Because today, who better to wear the flashiest jewels ever than a Kardashian and a Housewife?
See Jill's anniversary bling below and read more about the auction, which fetched over $137 million for the jewelry alone, here.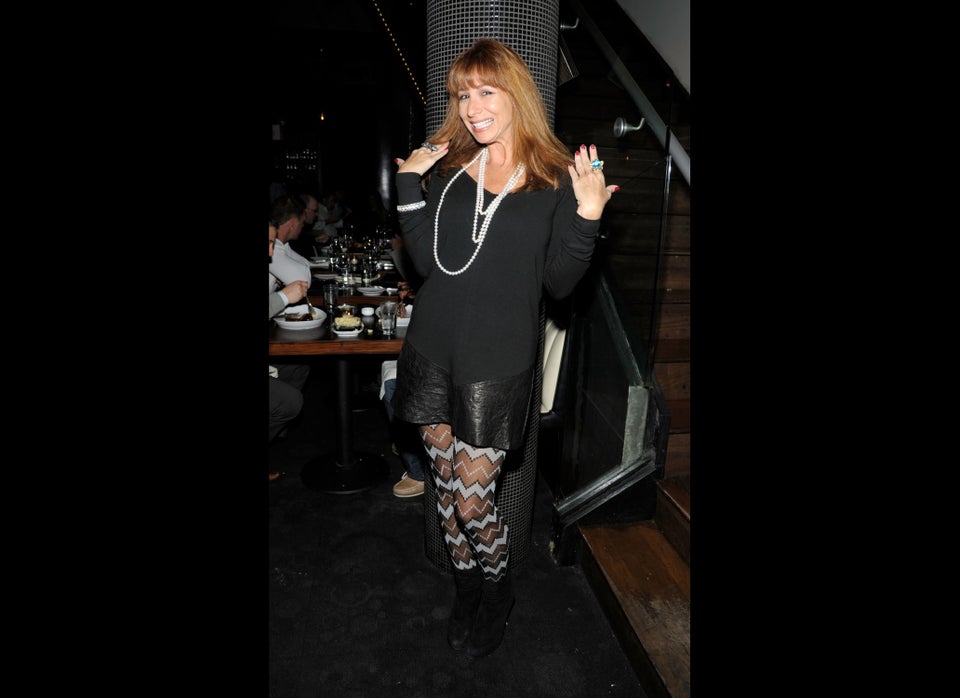 Jill Zarin wearing Liz Taylor ring