Among his cast of 23 models featured in Diesel's new campaign, Nicola Formichetti tapped Jillian Mercado, style blogger and Fashion Week regular who uses a wheelchair.
Mercado, who was diagnosed with spastic muscular dystrophy, rocks Diesel's signature denim alongside artist James Astronaut in the brand's Spring 2014 ads, which were styled by Formichetti and shot by Inez van Lamsweerde and Vinoodh Matadin. "It's never easy for her to move from point A to point B, but she's totally fearless and has really been an inspiration to me," Formichetti told Women's Wear Daily. "You don't have to be a conventional model type to represent a brand."
The inspirational 23-year-old grew up in New York's Upper West Side, where she gained a keen interest in fashion. She went on to study merchandising at the Fashion Institute of Technology and intern at Allure before starting her coverage of New York Fashion Week for both Patrick McMullan's PMc Magazine and her personal style blog, Manufactured 1987.
"I knew I was throwing myself into the fire when I wanted to work in fashion," she told the Daily Beast back in February 2013. "I work equally as hard as everyone else does in this industry, and my chair doesn't give me permission to slack off. My passion is equal to yours -- I just come with a chair that moves."
With her Diesel ads set to break in the March issues of Vogue and Interview, we'd say the fashion world is more than ready for Mercado's passion and work ethic. Luckily, Mercado takes time to enjoy the fruits of her efforts. "You all have no idea how speechless I am right now," she wrote in her blog after seeing the Diesel shot. "Thank you for giving me a chance of a lifetime and believing in me. This is beyond everything."
Check out Mercado's Diesel ad as well as some of her personal style snaps below.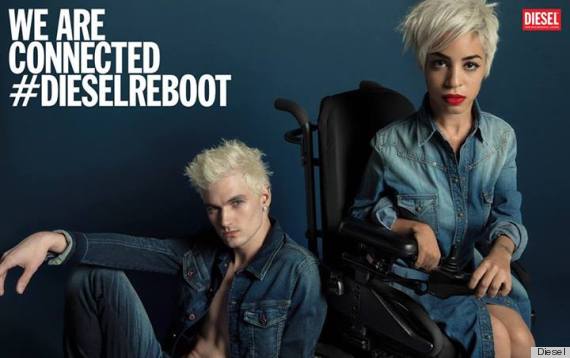 More inspirational models: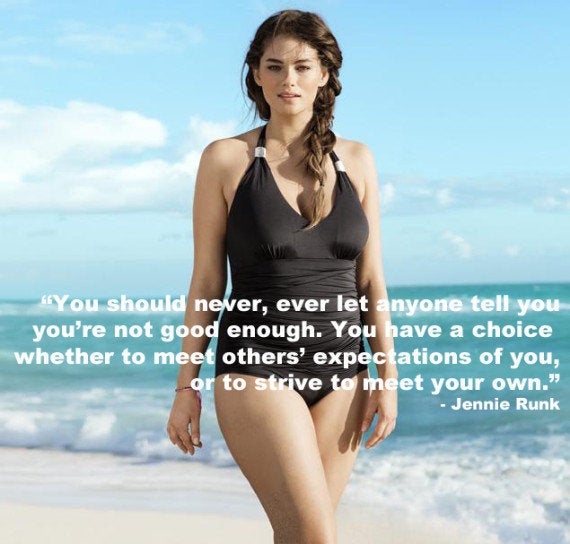 Inspiring Quotes From Models
Related