Jillian Michaels shows off her tight stomach on the cover of Redbook, but the 'Biggest Loser' trainer wasn't always so fit. After her parents divorced when she was 12, she ballooned up to 175 pounds (pic below) then lost the weight with martial arts. Now she is promoting a new series, 'Losing it with Jillian,' in which she moves in with overweight people and their families for a week at a time. Here are some excerpts from the interview:
On people's biggest misconception about her:
"That I'm a bitch. I really don't have a mean bone in my body! Do you know how easy it would be to tell people what they want to hear? It would be heaven! But, unfortunately, it doesn't get the job done."
On her weight struggles as a teen:
"Oh, my God, it was pure hell. I spent all of eighth grade in my classroom because God forbid I ever left. I was terrorized. And karate saved my life. It all stopped the day I broke two boards with a kick."
On being in therapy at age 5:
"I was a really disturbed kid. You know how kids have night terrors? Mine were really bad. I thought sharks were coming out of the drain in the bathtub. I couldn't sleep at night, every night, waiting for aliens to come. I'm not kidding you: I. Was. Traumatized. And mom got me into therapy."
On how families react in her new show:
"I think they presume it's a fitness show. And the next thing you know, I'm in your marriage, I'm going to school with your kids. I'm, like, in the middle of everything, and it's just like, "What the hell, what's happening?" I'm lying with one eye open in the middle of the night, waiting for the mom to come in and put a knife through my heart. It's brutal. It is brutal."
PHOTO: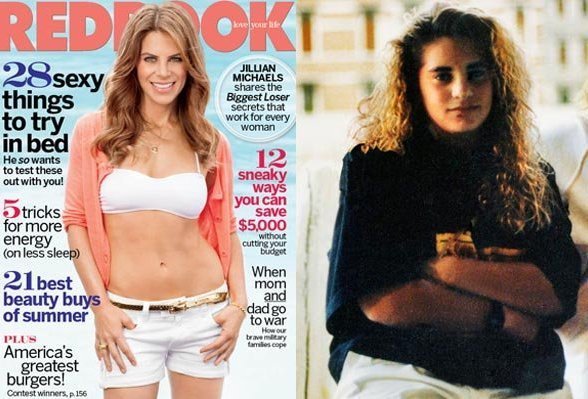 Calling all HuffPost superfans!
Sign up for membership to become a founding member and help shape HuffPost's next chapter