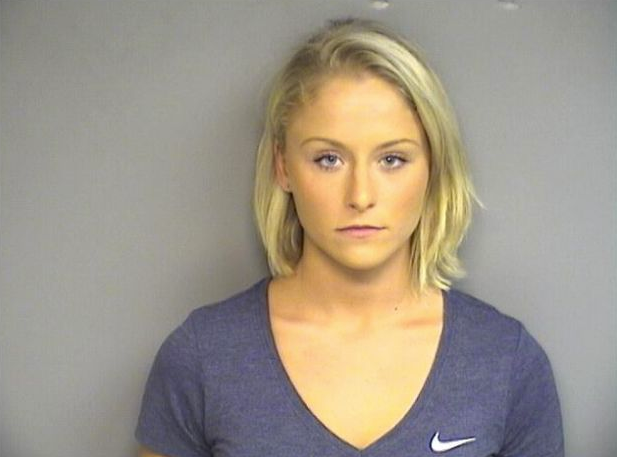 Isn't young love beautiful?
A Connecticut woman was charged last Thursday after allegedly vandalizing the vehicles of her ex-boyfriend and friend.
Stamford woman Shannon Csapilla, 20, apparently believed her boyfriend was seeking the company of Csapilla's friend, the Stamford Advocate reported.
On Aug. 7, Csapilla keyed the vehicles of both victims and punctured their tires, Lt. Diedrich Hohn told the publication. More from the Advocate:
Scratched into the paint on the woman's car was the word "wore." Figuring there should have been a "h" in the word, police believed they had arrived at a motive for the crime, Hohn said.
Csapilla allegedly admitted the crime to her ex-boyfriend but denied it to police. After leaving police headquarters, the woman allegedly Snapchatted a photo of the building with the caption "Stamford police have nothing on me."
"Unbeknownst to her, we did have enough and we obtained two arrest warrants from a judge and took her into custody at her home," Hohn said.
Csapilla has been charged two counts of first-degree criminal mischief. She was released after posting a $10,000 court appearance bond.
Popular in the Community