Asked during Friday's White House press briefing whether he believes human beings are at all contributing to climate change, Pruitt said he does but that "measuring with precision" the degree of human influence is "very challenging."
"It still begs the question — What do we do about it? Does it pose an existential threat, as some say?" Pruitt asked. "You know, people have called me a climate skeptic or a climate denier. I don't even know what it means to deny the climate. I would say that there are climate exaggerators."
Pruitt added that the American people deserve a transparent discussion about the issue, and the Paris pact put America at a "disadvantage with very little benefit environmentally across the globe."
Acosta asked Pruitt how he explains the rapidly melting Arctic ice shelf, rising sea levels and record-breaking global temperatures.
"When NASA says that 95 percent of the experts in this area around the world believe that the Earth is warming, and you are up there throwing out information that says, 'Well, maybe this is being exaggerated,' and you talk about climate exaggerators, it just seems to a lot of people around the world that you and the president are just denying reality," Acosta said. "And the reality of the situation is that climate change is happening and it's a significant threat to the planet."
Pruitt resorted to talking about the advances the U.S. has made in curbing its carbon emissions.
"We are going to stay engaged and try to work through agreements and achieve outcomes that put America's interests first," he said. "This is not a message to anyone in the world that America should be apologetic of its CO2 position. We are actually making tremendous advances, we're just not going to agree to frameworks and agreements that put us at an economic disadvantage and hurt citizens across this country."
"I think you're putting your head in the sand though, Mr. Pruitt. I'm a little worried that you're putting your head in the sand on that," Acosta said.
"Well there's no evidence of that," Pruitt responded.
Before You Go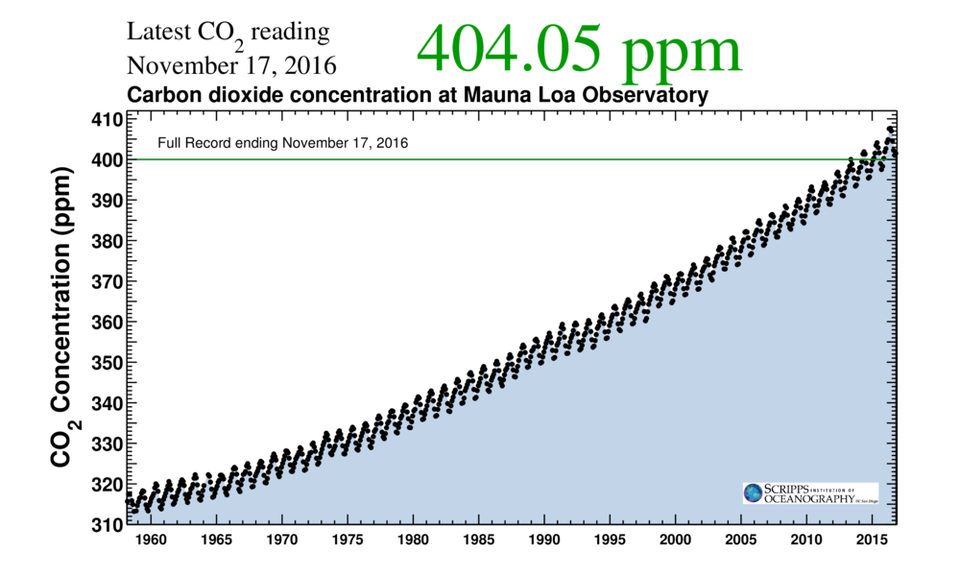 Climate Visuals For The Climate Change Denier In Your Life
Popular in the Community