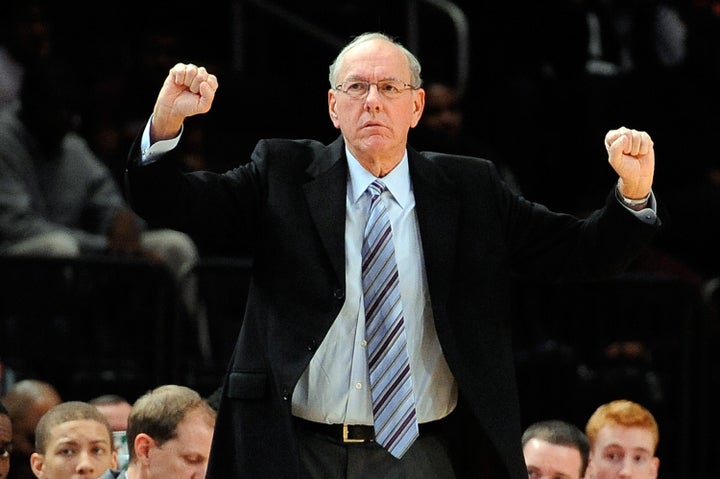 "The allegations that have come forth today are disturbing and deeply troubling. I am personally very shocked because I have never witnessed any of the activities that have been alleged. I believe the university took the appropriate step tonight. What is most important is that this matter be fully investigated and that anyone with information be supported to come forward so that the truth can be found. I deeply regret any statements I made that might have inhibited that from occurring or been insensitive to victims of abuse."

These latest remarks by Boeheim represent a stark contrast to his strong support for Fine after the allegations initially surfaced. Shortly after ESPN reported that police were investigating allegations of abuse against Fine by two former Syracuse ball boys, Boeheim issued a statement backing Fine.
"This matter was fully investigated by the university in 2005 and it was determined that the allegations were unfounded. I have known Bernie Fine for more than 40 years. I have never seen or witnessed anything to suggest that he would been involved in any of the activities alleged. Had I seen or suspected anything, I would have taken action. Bernie has my full support."

After Boehiem's initial statement, the founder of Road to Recovery -- a non-profit group dedicated to sexual abuse recovery -- railed against the coach's remarks. Rev. Robert M. Hoatson, the Road to Recovery founder, stated that Syracuse should change its mascot's color from orange to yellow to reflect Boeheim's cowardice.
Support HuffPost
The Stakes Have Never Been Higher
Related
Popular in the Community