"Obama is not president as far as I'm concerned," the woman can be heard saying in the clip. "He should be executed as an enemy combatant."
(Listen to the woman's remarks above, beginning at the 20-second mark.)
Bridenstine let the woman finish her remarks, before responding.
"Look, everybody knows the lawlessness of this president," Bridenstine said. "He picks and chooses which laws he's going to enforce or not enforce."
A public figure cannot control what people say in open meetings. I obviously did not condone and I do not approve of grossly inappropriate language. It is outrageous that irresponsible parties would attribute another person's reckless remarks to me.
Just three days ago, someone was arrested for threatening to kill President George Bush. It is absolutely astonishing that a sitting United States Congressman would encourage and support that type of behavior. As an Oklahoman I am appalled that someone would threaten the Commander-in-Chief–Republican or Democrat. Congressman Bridenstine owes the President an apology, the country an apology and the people of Oklahoma an apology.
Before You Go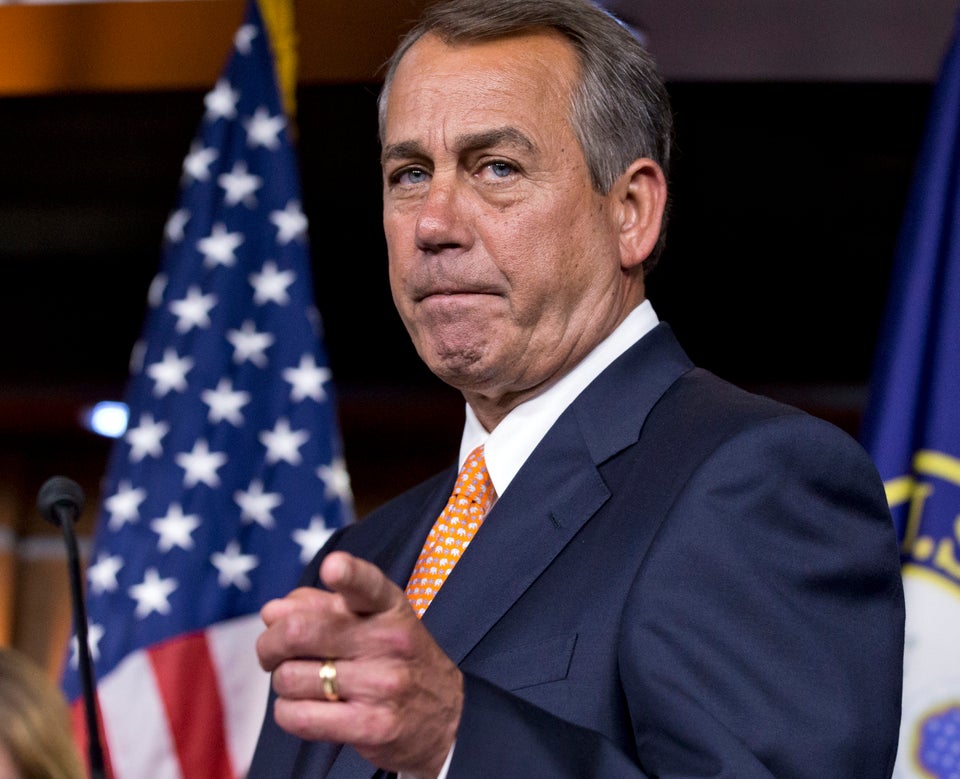 Conservatives Pointing Fingers
Popular in the Community