Carrey didn't mention specific instances of name-calling, but in the past he's referred to opponents of gun control as "heartless motherf--kers" and "manics":
Carrey has become a vocal and high-profile proponent of gun control. On June 24, he recused himself from supporting the aforementioned "Kick-Ass 2," the violent comic book adaptation about wannabe teen superheroes.
"As you may know, Jim is a passionate advocate of gun-control and I respect both his politics and his opinion, but I'm baffled by this sudden announcement as nothing seen in this picture wasn't in the screenplay eighteen months ago," Millar wrote. "Yes, the body-count is very high, but a movie called 'Kick-Ass 2' really has to do what it says on the tin."
Carrey's performance in "Kick-Ass 2" will be unveiled on Aug. 16. For now, just watch his Twitter feed for more (especially on Sundays).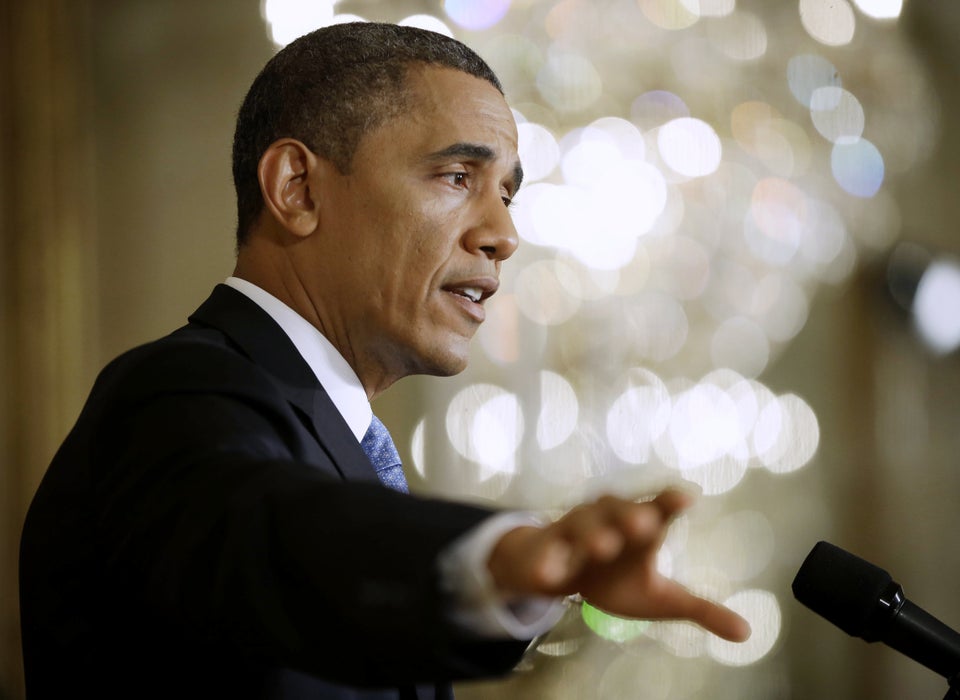 Obama's Executive Actions On Gun Violence
Popular in the Community