As the classic thought experiment goes, if a tree falls in the forest and no one is around to hear it ... will Jim Carrey still be talking about how we don't exist?
During New York Fashion Week on Friday, the actor walked the red carpet at the annual Harper's Bazaar Icons party. There, he ran into E! News' Catt Sadler, and the result was an awkward and nihilistic deep dive.
"There's no meaning to any of this, so I wanted to find the most meaningless thing that I could come to and join, and here I am," Carrey said at the event.
When Sadler said the night was about celebrating "icons," Carrey responded, "That is just the absolute lowest-aiming possibility that we could come up with, is, like, icons."
The actor broke out a James Brown impression before continuing, "I don't believe in icons. I don't believe in personalities. I believe that peace lies beyond personality, beyond invention and disguise, beyond the red 'S' you wear on your chest, that makes bullets bounce off. I believe that it's deeper than that. I believe we're a field of energy dancing for itself. And I don't care."
Carrey has made similar comments in the past, in other interviews and once during a commencement speech he gave at Iowa's Maharishi University of Management in 2014. But Sadler's amazing reactions clearly show she wasn't ready for it.
We know Jim Carrey probably thinks it doesn't matter, but that reaction is pretty great.
The reporter tried her best to save the interview, commenting on how Carrey got dressed up for the occasion, only to learn from the actor that "there is no me." She even attempted to steer the conversation toward other current events, asking about "what's happening in our world right now."
"It's not our world. That's the key," he said. "We don't matter. There's the good news."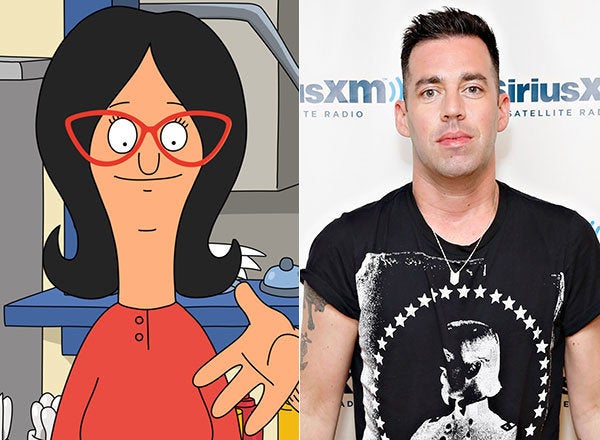 Meet The Actors Who Voice Your Favorite Animated Families
Popular in the Community