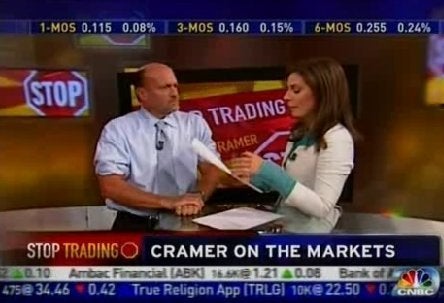 Jim Cramer defended Glenn Beck Monday, saying the controversial Fox News host is a "nice guy" and predicting that his boycotting advertisers "all come back in the end" (via TVNewser).
Beck's show has experienced an advertiser exodus over his comment on "Fox & Friends" that President Obama is "racist."
Cramer made his comments about Beck in a conversation with Erin Burnett about the advertising market for political talk shows.
Cramer added that Fox News parent News Corp won't be suffering as the advertisers have merely shifted their ad buys to other programs.
Popular in the Community