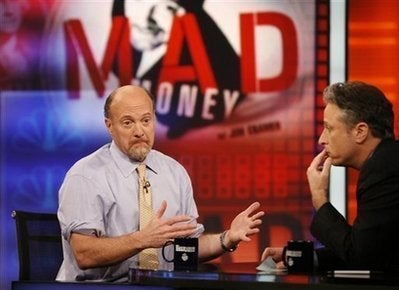 Original Post: Jim Cramer answered TIME readers' "10 Questions" this week, and while the full questions, answers, and video aren't yet online, a press release reveals that Cramer had forceful words when it came to Jon Stewart.
Regarding their infamous head-to-head earlier this year, Cramer said:
No one wants to suffer a beat-down. No one wants to be humiliated or embarrassed. I was shocked at [host Jon Stewart's] behavior. I wish he knew about my background, and I wish he knew about a lot of things that I had done, because I think he would've thanked me instead of attacked me...I think the attack on CNBC and the attacks on me were gravely misplaced. It was rather remarkable in that it was so clear that his goal was to just destroy me. One day he'll answer for it.
Related
Popular in the Community