Focus on the Family, the former evangelical powerhouse of the Religious Right that was known for its vitriolic campaigns against gay rights, same-sex marriage and abortion -- its founder James Dobson once compared gay-marriage advocates to Hitler -- is taking a sharp turn away from culture war-style politics and widening its goals to include everything from immigration reform to decreasing poverty and increasing adoptions and foster care opportunities, its top leader said in an interview with The Huffington Post.
"It's fair to say we have concentrated on some things that have distracted from the main thing, which is the Gospel of Christ," said Jim Daly, the president and CEO of the Colorado Springs, Colo.-based organization and host of its "Focus on the Family" radio program, which reaches about 2 million people weekly across 1,000 stations.
Daly, who in a book that comes out Tuesday tells conservative evangelicals to be "careful to not create a 'super sin' out of homosexuality," said in the interview that he has worked behind the scenes to broaden the organization's appeal since taking the reins of its flagship radio show two and a half years ago from the outspoken Dobson. Daly likened the changes to a generational shift in priorities and style. In ReFocus: Living a Life that Reflects God's Heart, Daly writes that while he still believes homosexuality, same-sex marriage and abortion are sinful and immoral, Christian conservatives need to realize they "may not win many battles" and should "not [be] engaging to win" but to "reflect God's glory."
The softening may reflect a response to a shifting religious and political landscape in the U.S. Daly admitted that when it comes to gay rights and same-sex marriage, young Americans, including evangelicals, have increasingly said they support both. A Pew survey released last week showed that for the first time, less than half the nation is Protestant and one in five Americans has no religion. Among those who have no religion, who tend to be younger, the survey found that they believe churches are too concerned with money, power and politics. At the same time, those with no religion said churches play a positive role in caring for the poor.
"When you are in the culture of doing good deeds, taking care of the poor, taking care of the widow, the orphan, not as a means to something else but because this is what true religion should be doing, even the nonbeliever would say, 'Look at that," said Daly, 51. "There is a certain respect that comes from that."
The shift may also be part of a broader strategy to appeal to more donors. Focus on the Family's revenue amounted to $145 million four year ago when it had a stricter focus, but it has budgeted $95 million for the current year. After several rounds of layoffs, it employs about 650 people, down from a high of 1,400 a decade ago.
While Daly said he wants to take the organization in a new direction, he said he isn't completely abandoning its roots. He wants Roe v. Wade overturned, for example, but said he's also working on "lifting up adoption." While Dobson once said Obama had a "confused theology" and a "fruitcake" view of the Constitution, Daly said he wants to avoid such attacks, even though he disagrees with Obama and most Democrats on almost every issue. One exception is the president's initiative on fatherhood, which Daly has supported as "common ground." Over the summer, Focus on the Family joined a group of prominent evangelicals, including Southern Baptist Richard Land and the president of the National Association of Evangelicals, to advocate for immigration reform.
And while Focus on the Family no longer runs "Love Won Out," a controversial ex-gay reparative therapy program that it transferred to Exodus International, Daly said he supported the effort. The Focus on the Family website says that gay people can change their orientation. Though group's style and strategy may be changing, the organization's policy arm has spent millions of dollars supporting ballot initiatives in the 32 states where same-sex marriage has been outlawed.
Daly said that he is interested in dialogue and is open to being swayed on some issues, though he doesn't believe he'll change his views on homosexuality and abortion. His organization, which pulled an article on Glenn Beck from its website four years ago because of complaints about Beck's Mormon faith, has also become more friendly toward Mormons, a group most evangelicals do not view as Christians. In the case of Republican presidential nominee Mitt Romney, a Mormon, Daly said he "understands the importance of marriage, the importance of natural law. I think as a Christian community we have to do a better job of balancing these things and not looking for the perfect candidate who would pass as our priest."
Dobson, who is trained as a psychologist, founded Focus on the Family in 1977 after first becoming known in evangelical circles for his book, Dare to Discipline, which came out seven years earlier and encouraged parents to hit their children as punishment. In 1981, Dobson founded the Family Research Council, which was part of Focus on the Family until 1992, when it was spun off into its own organization. The group, which is led by Tony Perkins, has been controversially designated as a hate group by the Southern Poverty Law Center. (A spokesman for Dobson declined an interview request.)
Daly said he has little contact with Dobson, who left in 2010 from hosting the ministry's radio program, which Dobson built into a powerful political megaphone. A year earlier, Dobson had resigned from chairing the group's board and indicated he was pushed out. He left the position of president in 2003. Daly, who has been president since 2005, said has not listened to Dobson's independant radio show, "Dr. James Dobson's Family Talk," where Dobson, 76, has continued his style of ministry since severing ties with Focus on the Family.
"If you look at those who were born in the 30s: Dobson, Jerry Falwell, D.J. Kennedy, the self-described culture warriors. I think if I was born in the 30s with that Judeo-Christian culture and went through the 50s and 60s and saw what I perceived to be a dismantling of these things, I think I would have reacted the same way, as in, 'We've got to hunker down and we got to preserve the things that leave the nation right,'" said Daly.
"It would lead you to a venomous mentality. And I understand it. I don't judge it," he said, before adding that he grew up "in a different world."
Click through the slideshow to see most and least Christian cities in the United States: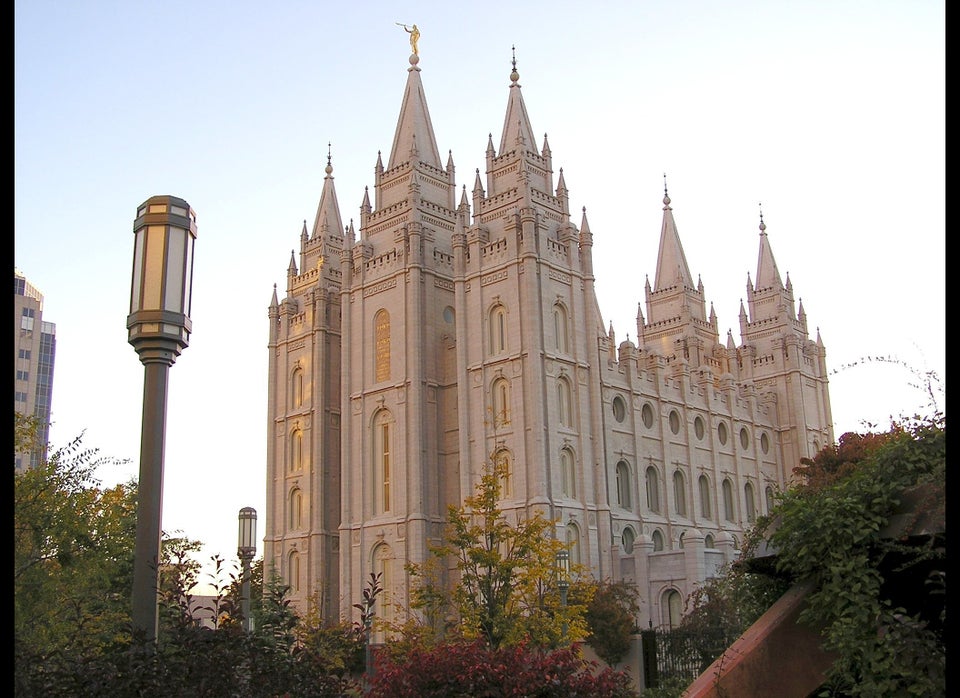 Most and Least Christian Cities
Support HuffPost
The Stakes Have Never Been Higher
Related
Popular in the Community