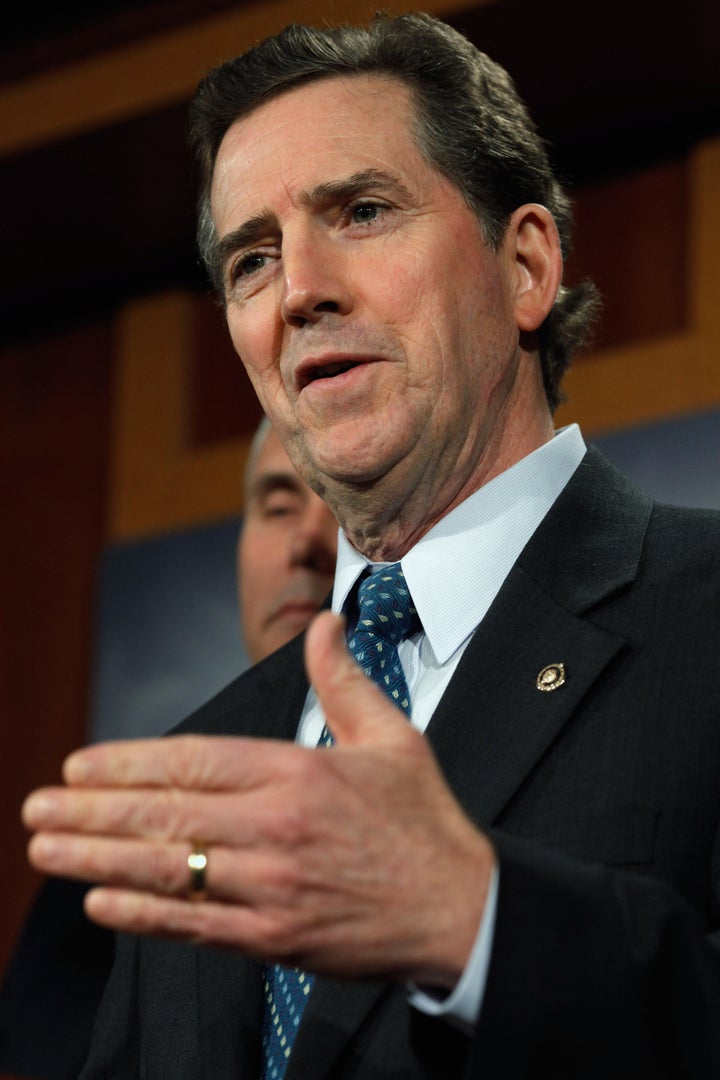 Sen. Jim DeMint (R-S.C.) signaled on Tuesday his intention to vote against a likely cloture motion in the Senate on a tax cut deal struck by the White House and Republicans this week.
Defining his stance on the issue on conservative Hugh Hewitt's radio program, the Republican senator and Tea Party favorite also said he would oppose the proposal should it garner enough support to overcome a filibuster.
Here's an excerpt of DeMint's exchange with Hewitt:
HH: I've got some quick questions for you. The first is, if the deal reached between the president and the Republican leadership yesterday makes it to the floor of the Senate in substantially the same form, will you vote for cloture to allow a final vote on it? And would you vote for it on that final vote if it cleared cloture?

JD: No.

HH: On both counts?

JD: On both counts...
Although President Barack Obama is taking heat from his own party for the extent of his compromise on the tax cuts, DeMint told Hewitt that Republicans gave up too much in the deal.
"Most of us who ran this election said we were not going to vote for anything that increased the deficit," he said. "This does. It raises taxes, it raises the death tax. I don't think we needed to negotiate that aspect of this thing away. I don't think we need to extend unemployment any further without paying for it, and without making some modifications such as turning it into a loan at some point. It then encourages people to go back to work. So there's a lot of problems with it."
DeMint added that he sees the solution to the ongoing tax cut debate as a "permanent extension" of the tax rates implemented under the administration of former President George W. Bush.
The conservative lawmaker is the second Republican in the Senate to come out against the agreement reached between the GOP leadership and the Obama administration. The Washington Post reported earlier this week that retiring Ohio Sen. George Voinovich made clear his opposition to the plan.
Independent Sen. Bernie Sanders of Vermont also came out in force and stated his unwavering opposition to the proposal.
"Millionaires and billionaires do not need huge tax deductions, that's the simple truth," he explained during an appearance on MSNBC's "The Ed Show" on Monday. "If we're serious about creating jobs in this country, which should be our main priority, that's the worst way to do it. Much better to take that money, invest in our roads, bridges, railroad systems, infrastructure -- you create jobs doing that."
Sanders has criticized the materialization of the tax cut agreement as a "moral outrage" and has conveyed his intent to garner support to wage a filibuster against the plan.
Popular in the Community