Pinocchio tells the story of a wooden puppet who turns into a living boy. Jim Dine, an influential pop artist who has been actively working for over 50 years, returns again and again to the motif of Pinocchio's transformation from material to living thing. An intimate new exhibition at Galerie Daniel Templon reveals the childhood inspirations that fueled Dine as an artist.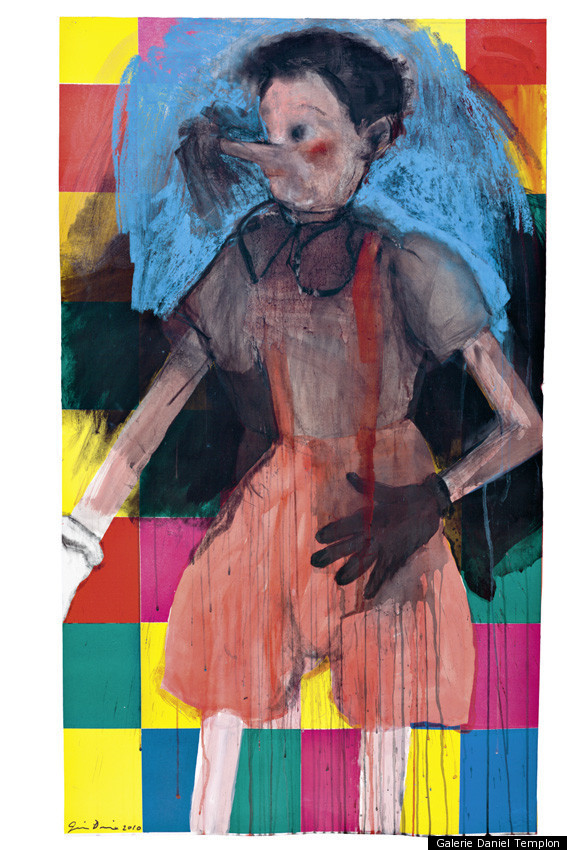 Jim Dine, Pinocchio with Blue Behind his Head, 2010, 59 1/2 x 35 in
Mixed media on paper
Courtesy Galerie Daniel Templon, Paris. © Jim Dine

Jim Dine was born in Cincinnati, Ohio and attended Ohio University. His major induction into the art world was with "Happenings", chaotic performances that differed with each show, presenting a diverse array of artists all performing at once with heavy participation. Claus Oldenburg, Robert Rauschenberg and John Cage were key players in the semi-choreographed madness.
Dine later came to be categorized as a Neo-Dada artist or a Pop Artist; he participated in the first ever Pop Art exhibition "New Painting of Common Objects" with Roy Lichtenstein and Andy Warhol. Yet Dine is set apart from his Pop comrades by a closer, almost messier relationship to his subjects. While Warhol stays cool and distant in relation to his subjects, Dine turns them inside out in his deep exploration of both the thing and himself. The texture of sentimentality is tangible throughout his works in a distinctly not-Pop way. In a video interview (below), Barbaralee Diamonstein-Spielvogel calls Dine "an artist who might be said to make heroes of everyday objects."
At 77 years old Dine has returned to schoolyard passions and the way they can consume a child's entire being. This internal fire is evident throughout Dine's mixed media works; they are light and colorful yet wear the wrinkles of time. Dine continues to write his own narrative as a romantic artist through his works, now using Pinocchio as a vessel. He told ArtInfo: "This idea of a talking stick becoming a boy, it's like a metaphor for art, and it's the ultimate alchemical transformation."
It is a rare treat to see a fierce pioneer of artistic exploration return to a romantic notion of inspiration. Yet there remains a bite to the works, like the dark ending of a Brothers Grimm fairytale, showing the underlying complexity within each piece.
Dine's exhibition "Hello Yellow Glove" will show at Galerie Daniel Templon in Paris until April 7.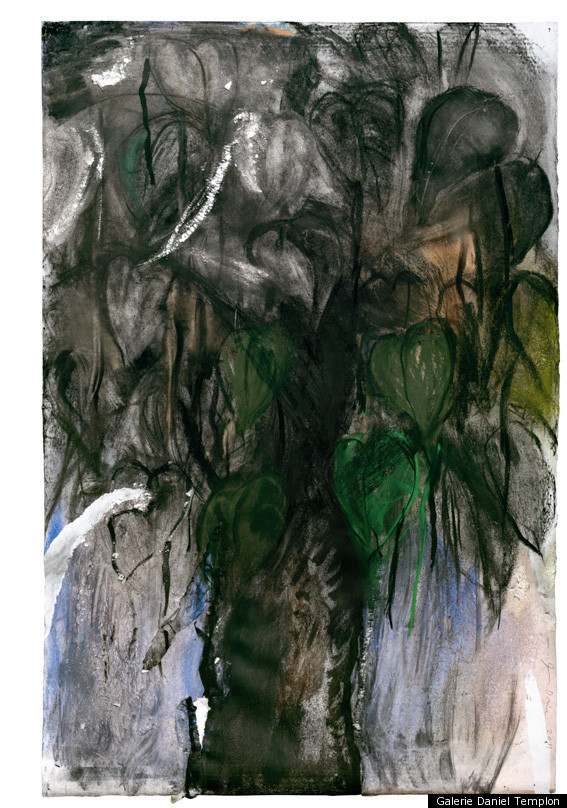 Jim Dine, Catapla Tree, 2011, 59 x 39 3/8 in
Mixed media on paper
Courtesy Galerie Daniel Templon, Paris. © Jim Dine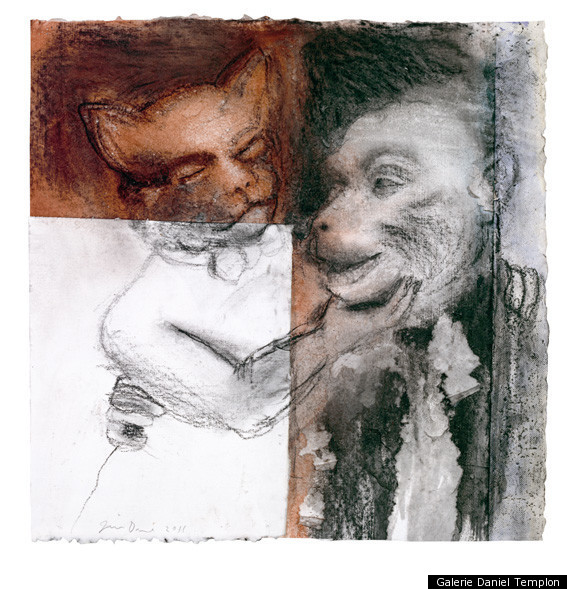 Jim Dine, She's Very Pale on her Shoulders, 2011, 28 3/8 x 28 3/8 in.
Mixed media on paper
Courtesy Galerie Daniel Templon, Paris. © Jim Dine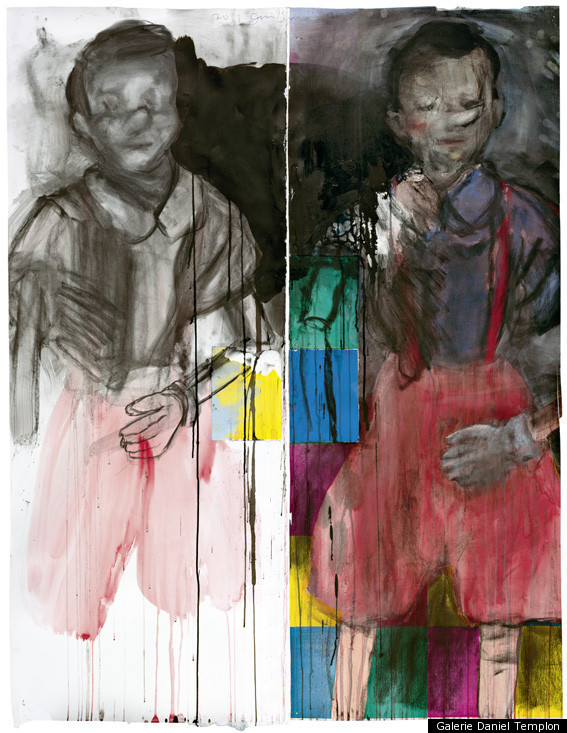 Jim Dine, Two Brothers from Collodi, 2011, 60 3/8 x 47 in.
Mixed media on paper
Courtesy Galerie Daniel Templon, Paris. © Jim Dine
Popular in the Community