Joining a long line of comedians with eponymous TV shows, Jim Gaffigan and his wife Jeannie are getting ready to premiere "The Jim Gaffigan Show" on TV Land this summer.
The first promo for the single-camera sitcom features Gaffigan with all five of his (TV) kids in tow, noshing on a pretzel as he powers through a scene straight out of "Sex and the City." Another nods to salacious crime scene dramas like "Law & Order," the joke being that negotiating Manhattan with five children under 6 is anything but sexy.
"When America sees shows about New York City, there are certain shows that they think of. They have a lot to do with the 'sexy' angle of New York," Jeannie Gaffigan, co-writer and Executive Producer of the show, told The Huffington Post. "Leaving the house with five kids, let alone the schlepping, is pretty hysterical. Because once you get all the shoes on, someone's taken their shoes off and lost one of them."
"And then you have to change a diaper," Jim Gaffigan added.
The show will focus on Gaffigan's off-stage life with his wife (played by Ashley Williams) and five children in a two-bedroom New York apartment. He made an intentional decision not to include sequences of his stand-up à la "Louie," but other real-life comedians like Hannibal Buress, Chris Rock and Dave Attell appear as themselves in guest roles, interacting with Gaffigan in green rooms and comedy club bars in between sets.
"I want this to be more about what happens off the stage. I think that Louis C.K. and Jerry Seinfeld and John Mulaney did great work, but it's not going to be that show," he said. "'Stand-up comedian' is an occupation and, like our pilot, we're evolving into a much more mature show."
They also decided to shorten the age differences between their TV children, in part because it gives them more room to grow, although it's not that far from the (already unbelievable) reality of their close-quartered lives.
"The TV kids are sort of a snapshot of an earlier time in our lives when they were all younger," Jeannie Gaffigan said. "We wanted to show what life was like a few years ago, when we had two kids in diapers and one in pull-ups at night. By putting the kids' ages all closer together it sort of heightens the reality of it."
In addition to his children, and as is customary with all of Gaffigan's material, food plays an important role on the show. The first episode features scenes shot in Katz's Delicatessen and a Chicago deep dish pizza plays an essential role in one of the story lines.
"Food is definitely an aspect of my character. It's just a go-to," the comedian said.
"Someone from the props department told us, apparently you have to fill out a special form for food items and it's usually a very small amount of extra paperwork to do, but our person told us for this show there is almost 90 percent food on the prop list. Which I thought was pretty funny," added Jeannie Gaffigan.
But let's get to the real question on everyone's minds, shall we? When asked if Gaffigan prefers Chicago's deep-dish pizza over New York's iconic slices, he offered up what could possibly the only acceptable answer:
"I've described it this way: they're two different things," he said. "Chicago deep-dish and New York pizza are very different. I would never choose between any of my children, either."
"The Jim Gaffigan Show" premieres this summer on TV Land.
Before You Go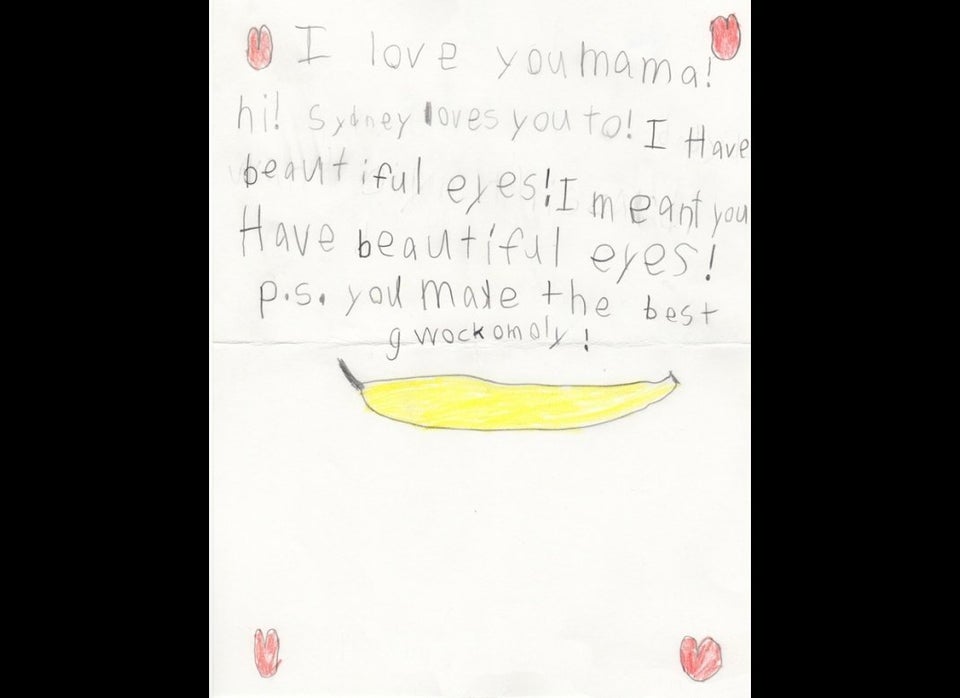 Funniest Letters From Kids
Popular in the Community