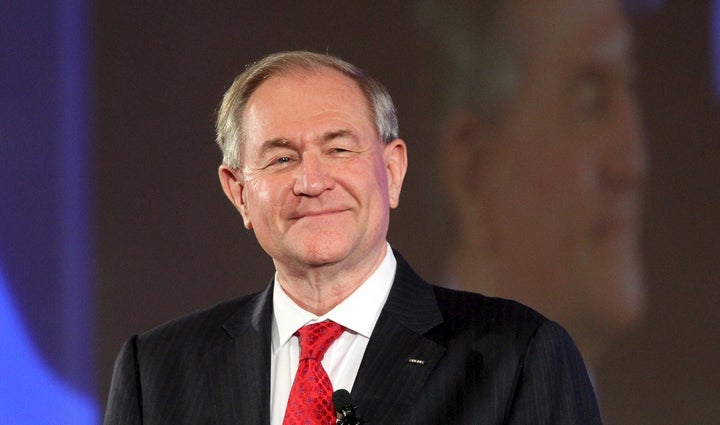 DES MOINES, Iowa -- A total of 12 people voted for Republican presidential candidate Jim Gilmore in Monday night's Iowa caucuses. That's across the entire state. Twelve.
One of them is Troy Bishop. He lives in Des Moines, and he's anything but disheartened by Gilmore's dismal showing at the polls. He said the former Virginia governor actually did better than he expected.
"He exceeded expectations," Bishop said in an interview with The Huffington Post. "I mean, look at some of the other candidates. Look at the money they spent. They got 3,000 votes. He didn't spend any money and got 12."
Bishop, who is a professor of management at three community colleges in the area, says he's been a Gilmore fan for years. The biggest draw for him is Gilmore's experience in national security matters. That's something Gilmore regularly touts: he was in the Army, he was chairman of the National Commission on Terrorism and Weapons of Mass Destruction, and he was the governor of Virginia at the time of the Sept. 11 attacks.
"He's the only one that's a veteran. He was in military intelligence," Bishop said. "That's very important to me."
Bishop, who is 43, did everything he could to build momentum for Gilmore's campaign in Iowa. He found him a hotel room in Des Moines for last week's GOP debate. He chauffeured him around town. He talked to his friends and family about why they should support him.
He said he can't do much for Gilmore going forward since he doesn't know anybody in New Hampshire and South Carolina, which will hold the next two primary elections.
"I wish him well," Bishop said. But even if things don't work out for Gilmore in New Hampshire, or in South Carolina, or anywhere else for that matter, Bishop says he's not giving up on his guy.
"I will encourage him to run again," he said. "I am pretty dedicated."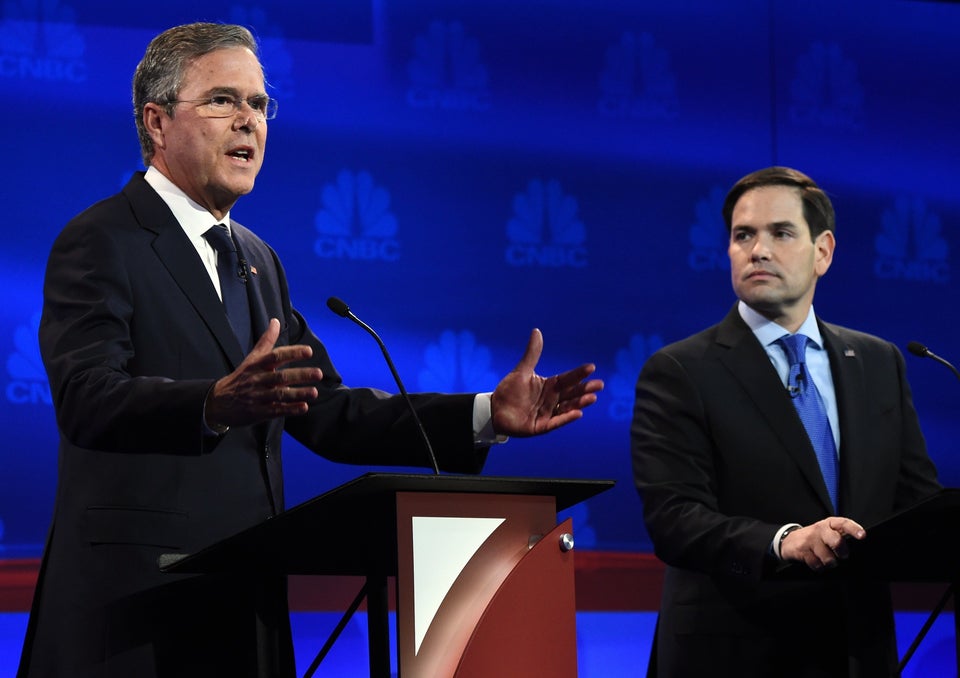 Moments From The CNBC Republican Debate
Popular in the Community