Decades ago, when economic disparity was an issues close to Americans' hearts nationwide, he was collecting documentary-style portraits of various Bay Area residents. The series, "Rich and Poor," captured images of the prosperous and moneyed, as well as the impoverished and penniless, amounting to a stunning slice of life in the late 20th century.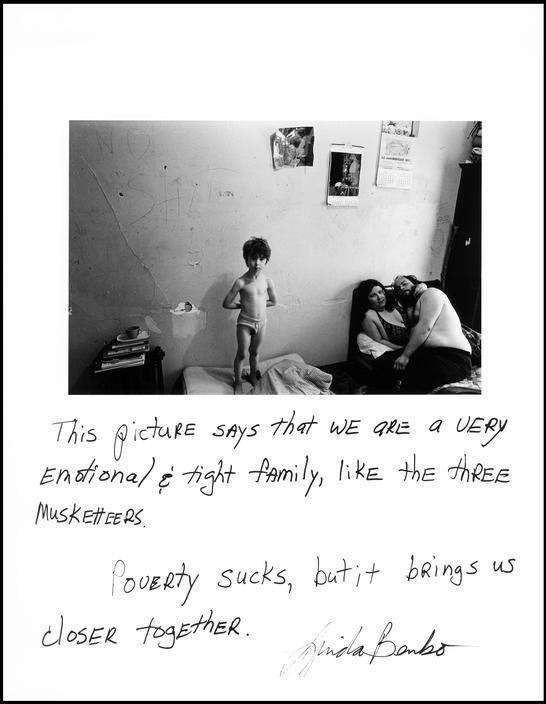 USA. San Francisco. 1979. "This picture says that we are a very emotional & tight family, like the three Musketteers."..."Poverty sucks but it brings us closer together."
Goldberg framed his individuals within their own extravagant homes or humble, temporary dwellings, adorning the snapshots with the subjects' own words. "Maybe if I send one of the pictures you gave to me... to my nephew, he will understand how hard his uncle is struggling," one man wrote, standing in a small, sparse room.
"It feels so good to be in my private world," another woman comments, standing in her polished home with a spacious view, her cat in tow. "The world out there is scary. There are so many problems. I guess my world is a bit isolated..."
The photographer's method was simple. The visual variety of the black-and-white images, coupled with the intimately personal text, manages to expose the overwhelming breadth of life in just one city. From a portrait of a single mother and her daughter (matched with the statement "we have a terrible life") to an affluent woman who chose to speak freely about the embarrassment she experience in connection with her wealth, the project attempts to connect an utterly disconnected world, well before the age of social media.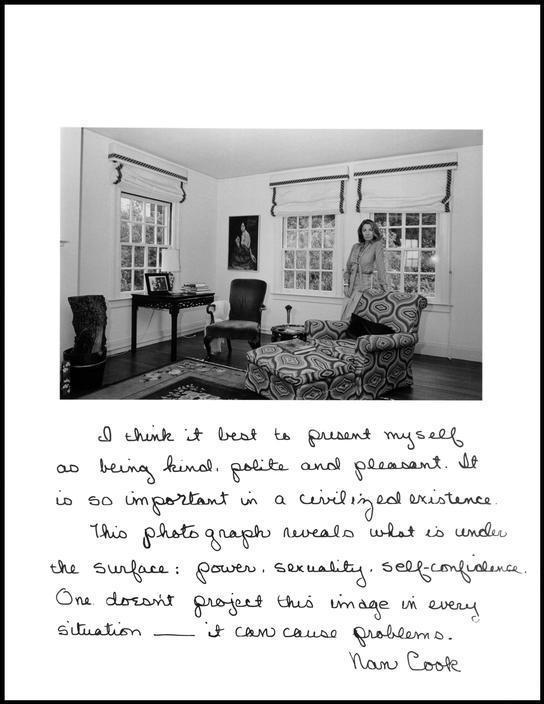 USA. San Francisco. 1980. "I think it best to present myself as being kind, polite, and pleasant. It is so important in a civilized existence. This photograph reveals what is under the surface: power, sexuality, self-confidence. One doesn't project this image in every situation - it can cause problems."
"I think my outrage about the desperation of the poor -- and the dissatisfaction of the rich -- stemmed in part from my belief that they represented a derogation from that path, a veering off course that had to be rooted out and documented," Goldberg, who grew up in a middle class family, writes in the afterword of his new book, an expanded edition of his original 1985 publication.
"The photographs in this book constitute a shocking and gripping portrait of contemporary America," Magnum Photos writes on its site. "[Golberg's photos] give us an inside look at the American dream at both ends of the social scale. His pictures reveal his subjects' innermost fears and aspirations, their perceptions and illusions about themselves, with a frankness that makes the portraits as engrossing as they are disturbing."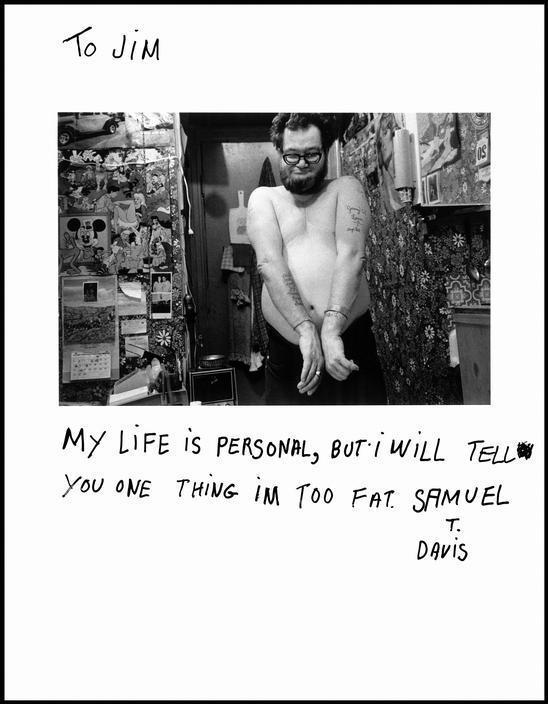 USA. San Francisco, California. 1977. "My life is personal, but I will tell you one thing I'm too fat."
Now, as issues of socioeconomic difference have come to the forefront of cultural discussions yet again, the series is getting a new life, and positive reviews to go with it.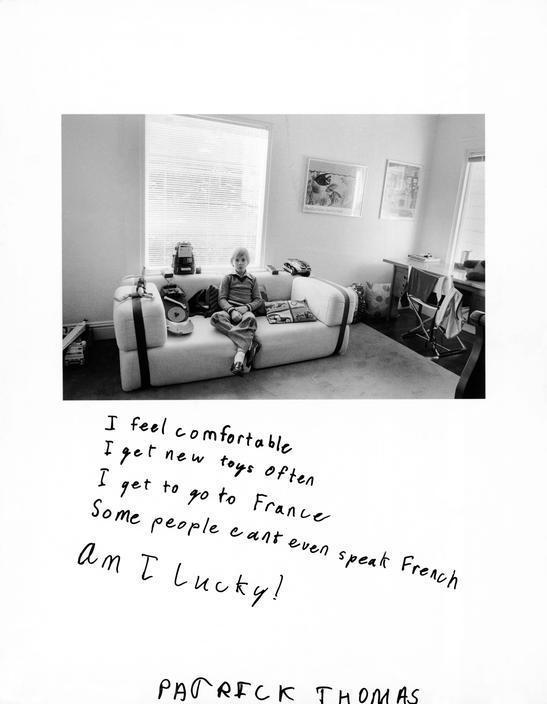 USA. San Francisco. 1983. "I feel comfortable. I get new toys often. I get to go to France. Some people cant even speak French. Am I lucky!"
"Since 1970, I've been using text and ephemera as well as photographs in order to tell stories of one kind or another," Goldberg, who refers to himself as a documentary storyteller, told The Guardian back in 2009. "There's a thread that runs through all the work that is to do with bearing witness. The photographs are about asking questions, though, not answering them. I'm not a politically radical person. In fact, I'm much more interested in being radical aesthetically."
BEFORE YOU GO
PHOTO GALLERY
Humans Of New York