Here are photos of Harbaugh's adventure. (Story continues below.)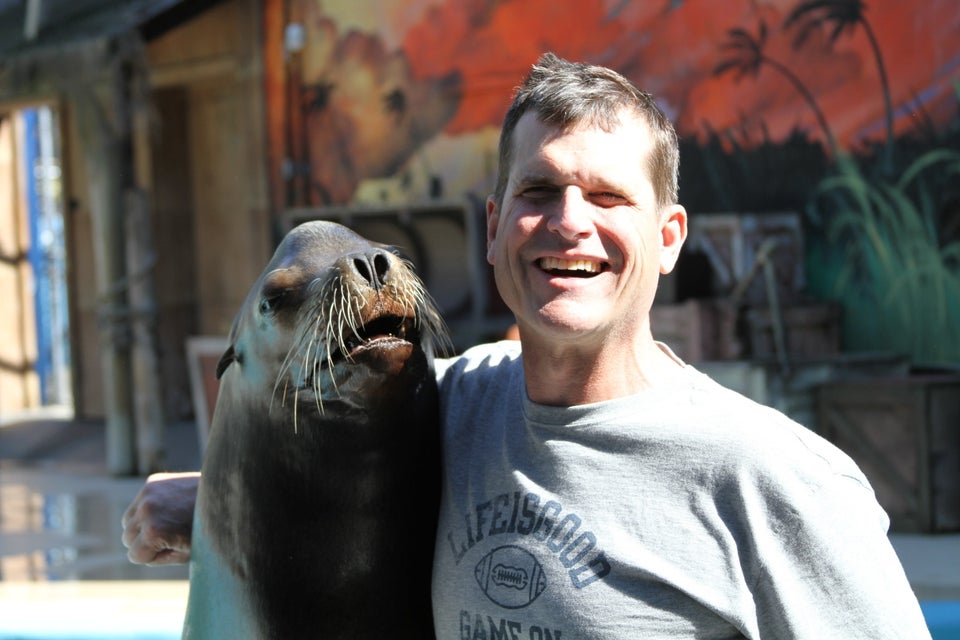 Harbaugh Does Push-Ups With Walrus, Poses With Sea Lion
We don't believe Harbaugh was on a scouting trip; though at 1,750 pounds, Siku the Pacific walrus would make one hell of an addition to any offensive line.
According to NBC Bay Area, Harbaugh visited the park along with his family on Sunday. In addition to challenging the female walrus to a pushup contest, the coach bottle-fed a tiger, gave an elephant bananas, pet a dolphin and kissed a sea lion.
The 49ers likely have no plans to recruit Siku, but it begs the question: How would you defend against a walrush?
Related
Popular in the Community