Jim Harrison, one of the most prolific writers in contemporary American fiction, died on Saturday in his Patagonia, Arizona home. He was 78.
His publisher, Grove Atlantic, confirmed the news, The New York Times reported. The cause of death has yet to be determined.
Described as "a man of prodigious memory and free-wheeling brilliance and erudition," Harrison penned nearly 40 books in his lifetime, including the novels "Wolf" and "A Good Day to Die," books of essays and poetry and a memoir. But he was best known for "Legends of the Fall," a collection of novellas whose title work was made into a film starring Brad Pitt and Anthony Hopkins. The picture won the Academy Award for best cinematography in 1995.
"His books glisten with love of the world, and are as grounded as Thoreau's in the particulars of American place -- its rivers and thickets, its highways and taverns," literary critic Will Blythe wrote in a 2007 review of Harrison's novel "Returning to Earth."
"Bawdily and with unrelenting gusto, Harrison's 40 years' worth of writing explores what constitutes a good life, both aesthetically and morally, on this planet," Blythe added.
Harrison was a robust, barrel-chested man who loved hunting, fishing, drinking and eating. His voracious appetite for life, and its many earthly pleasures, impressed nearly as much as his celebrated body of work.
Tributes to the author recalled his passion for food (he once ate 144 oysters, just to see if he could); for booze (one summer, he personally tested 38 varieties of Côtes du Rhône); for cocaine (he once stuck a straw in "a big Bufferin bottle of great coke. We didn't even bother doing lines"); and for women (he was married to his late wife Linda for more than five decades, but wasn't shy about talking publicly about his many affairs).
Harrison was also a prodigious cigarette smoker.
"[He] smokes so much that even when he is not smoking it still seems like he is smoking," writer Tom Bissell quipped in Outside magazine in 2011.
Compared in size to a "beer salesman" or "sumo wrestler," Harrison wore a bushy mustache and was blind in one eye, the result of a broken glass bottle, pushed into his face by a young girl when he was 7.
Born in Grayling, Michigan in 1937, Harrison launched his writing career in the amid personal tragedy. In 1962, his father and sister died while on a hunting trip, killed by an intoxicated driver. Harrison told Outside magazine that the incident "cut the last cord that was holding me down." He said he finished his first poem after their funeral.
In the decade-and-a-half that followed, Harrison found critical success -- he received a Guggenheim fellowship for his poetry in 1969 -- but floundered financially. In the 1970s, he was making around $10,000 a year, and things became so dire that he said he contemplated suicide.
Several of his famous friends came to his aid during that time, including actor Jack Nicholson, who reportedly loaned him $15,000 to finish writing "Legends of the Fall."
Harrison would later speak of the difficulties of being a writer.
On Sunday, celebrity chef Anthony Bourdain, a friend of Harrison's, paid tribute to the author on Twitter.
He is survived by two daughters and three grandchildren.
Before You Go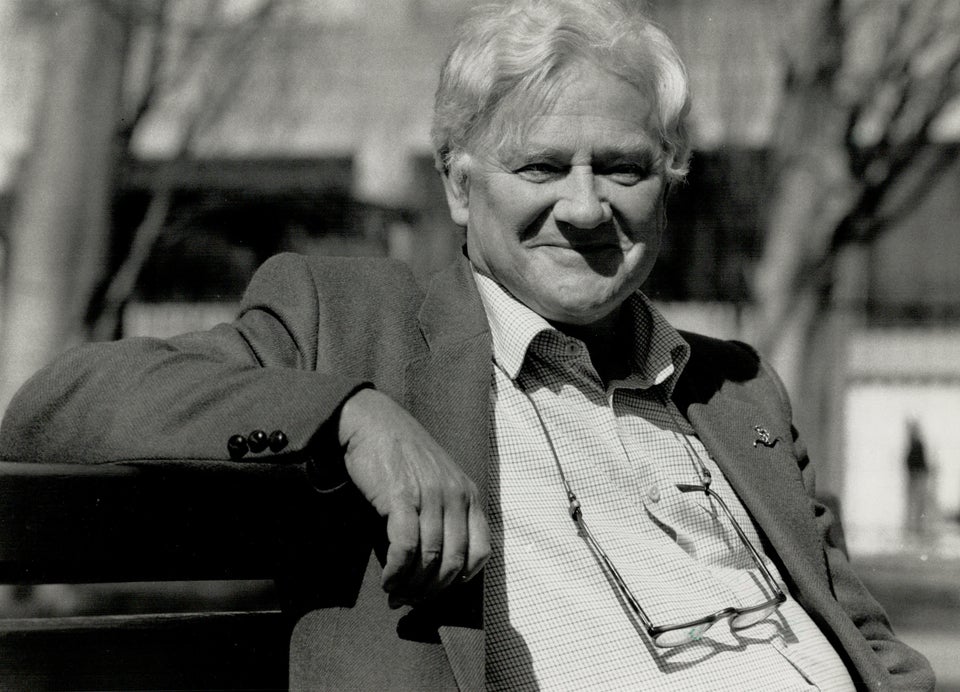 Writers We've Lost In 2016
Popular in the Community