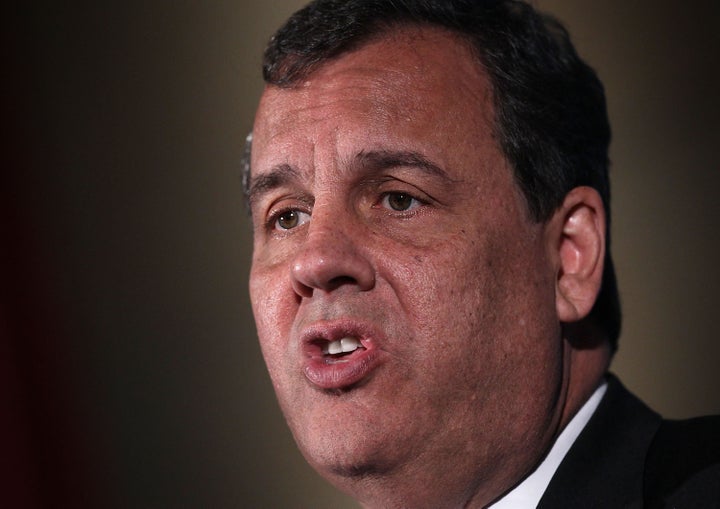 WASHINGTON -- New Jersey Gov. Chris Christie (R) went after the failure of "liberal policies" Thursday during a speech on criminal justice, saying they failed to prevent the death of Kevin Sutherland, a 24-year-old who was murdered on the Washington, D.C. metro on July 4.
The reference to Sutherland's death left Rep. Jim Himes (D-Conn.) disgusted. Sutherland was an intern for Himes in late 2013, and the congressman said in a statement Friday that he deserved better than to be used for partisan shots.
"Kevin Sutherland was a friend of mine," said Himes. "He was an intern on my campaign and in my Congressional office. I am friends with his parents. By speaking about Kevin Sutherland and his family in this way, Christie has once again shown himself nothing more than a pure opportunist with no sense of decency and a severely distorted idea of right and wrong."
"To use Kevin's death to score political points is vile. Kevin was empathetic, kind, and wanted to create a better America and world by lifting up those around him," he added.
Christie, a 2016 presidential candidate, said in his remarks that it was important to "focus on keeping dangerous and violent offenders behind bars" in order to keep the streets of America safe, citing his time as a U.S. attorney.
"And lately we've seen what happens instead when you don't have that focus," said Christie.
"On July 4, Kevin Sutherland got on to a subway train in Washington, D.C. Kevin was a bright young man with a promising future, a former congressional intern," he said. "And now all his parents can do is mourn. Because Kevin was stabbed to death on that train -- right in front of people -- by a man who had been arrested just two days earlier for violent robbery."
Jasper Spires, the suspected murderer, was freed after that arrest while awaiting trial. He has now been charged with first-degree murder for killing Sutherland.
"Well here's a question I want to ask all those mayors and defenders of a broken system," said Christie. "How much compassion did liberal policies show for the families of Kevin Sutherland and Kathryn Steinle?"
Steinle, 32, was fatally shot on July 1 in San Francisco, allegedly by an undocumented immigrant with seven felony convictions who had been deported five times. Her murder prompted both Republican and Democratic politicians to question the policies of sanctuary cities, which limit their cooperation with federal immigration officials.
"The fearmongering and thinly veiled racism evident in Christie's speech reveal that he knew nothing about Kevin and his family or what they believed in, and he should be ashamed. Although, at this point, I find myself doubting if shame is something he's capable of," said Himes in his Friday statement.
The congressman also said Christie was being hypocritical in his criticism of San Francisco and Washington, D.C., saying the governor has "slashed state aid to cities, cut funding for neighborhood revitalization, called for the elimination of Urban Enterprise Zones, and led a budget that has caused police layoffs."
"If Christie wants to spout his particular brand of hate-filled nonsense to whomever is unfortunate enough to be in earshot, that's his right," added Himes. "But when he uses the memory of a beloved friend and son in such a grossly disrespectful way, it's our duty to stop listening, move on to more serious topics and people, and continue the work that Kevin believed in."
Christie's campaign did not return a request for additional comment.
On July 8, Himes paid his respects to Sutherland on the House floor.
UPDATE: 4:39p.m. -- Sutherland's parents also criticized Christie Friday.
"The fact that Gov. Chris Christie would invoke my son's name in a politically motivated speech just three days after our family laid him to rest shows that he cares little about the grief my family is feeling," said Douglas and Terry Sutherland in a statement to Hearst Connecticut Media.
Devon Puglia, spokesman for Connecticut Gov. Dan Malloy (D), said the governor was "disappointed" with Christie's remarks as well.
"We're very disappointed that Governor Christie would choose to politicize the death of this young man -- to make an intellectually backwards point, no less -- at a time when important conversations nationwide about criminal justice reform are taking place," said Puglia.
UPDATE: 7/18 -- On Friday, Christie shrugged off the Sutherland family's criticism of his remarks: "I was using that as an example, and an appropriate example, of the problems that we have in our country. No, I don't agree with that, with all due respect to them."
Popular in the Community