Sen. Jim Inhofe (R-Okla.) thinks the federal government will stop at nothing to abridge America's Second Amendment rights. The federal government is so opposed to firearms, in fact, that it has gone on an ammunition-buying spree so that there won't be any bullets left for law-abiding Americans, Inhofe charged Monday.
"We just denied everything that this president and the vice president are trying to do," Inhofe said on Laura Ingraham's radio show Monday. "So what are they going to do if they want to, if they want to violate our Second Amendment rights? Do it with ammo."
Republicans in Congress have been loyal cheerleaders of the expansion of the security state and the Department of Homeland Security, but Inhofe is now worried that it is hoarding too much ammo. DHS has consistently said that the so-called stockpiling of ammunition is part of an effort to get cheaper rates for supplies. In a letter responding to an inquiry from Inhofe's home state colleague, Sen. Tom Coburn (R-Okla.), Nelson Peacock, DHS assistant secretary for legislative affairs, wrote that it is a common practice of DHS to establish "strategic sourcing contracts" for supplies and goods like ammunition. "These strategic sourcing contracts help leverage the purchasing power of DHS to efficiently procure equipment and supplies at significantly lower costs," Peacock wrote.
The DHS has maintained that approximately 80 percent of its ammunition is used for training purposes. Moreover, the agencies that used the most ammunition for training and operations in 2012 were Customs and Border Protection and Immigration and Customs Enforcement.
When asked by Ingraham on Monday what DHS needed these volumes of ammunition for, Inhofe said, "They don't, and that's the point."
Inhofe and Rep. Frank Lucas (R-Okla.) introduced a bill last week to fix this alleged problem. The Ammunition Management for More Obtainability (AMMO) Act of 2013 would put caps on the amount of ammunition federal agencies could buy -- a measure that could qualify as Inhofe's first-ever support of gun control.
"I don't know how [Napolitano] or anyone else can deny this is going on, all you have to do is go to any of the places in Oklahoma out where I am," Inhofe said Monday. "I went down to Texas, I tried places down there - no one has any ammo. It's supply and demand, they've taken it all up."
The idea has resonated with Republican members of Congress, who have requested information from DHS on the agency's ammunition purchasing practices, and questioned Secretary Janet Napolitano on the issue at a House hearing earlier this month.
Rep. Jeff Duncan (R-S.C.) told Napolitano that he thought there may be more to the ammunition stockpiling story than just a conspiracy theory. "You know, when Forbes Magazine or Drudge or some reputable news sources start to repeat the numbers … the numbers cease to become Internet rumors and they start having some credibility," Duncan said.
Napolitano took the opportunity during the hearing to trivialize the accusation and take a swipe at the news sources Republican lawmakers are using to substantiate their position. "I will tell you we found it so inherently unbelievable that those statements would be made, it was hard to ascribe credibility to them," Napolitano said. "I don't know if I'd put Forbes and Drudge in the same sentence."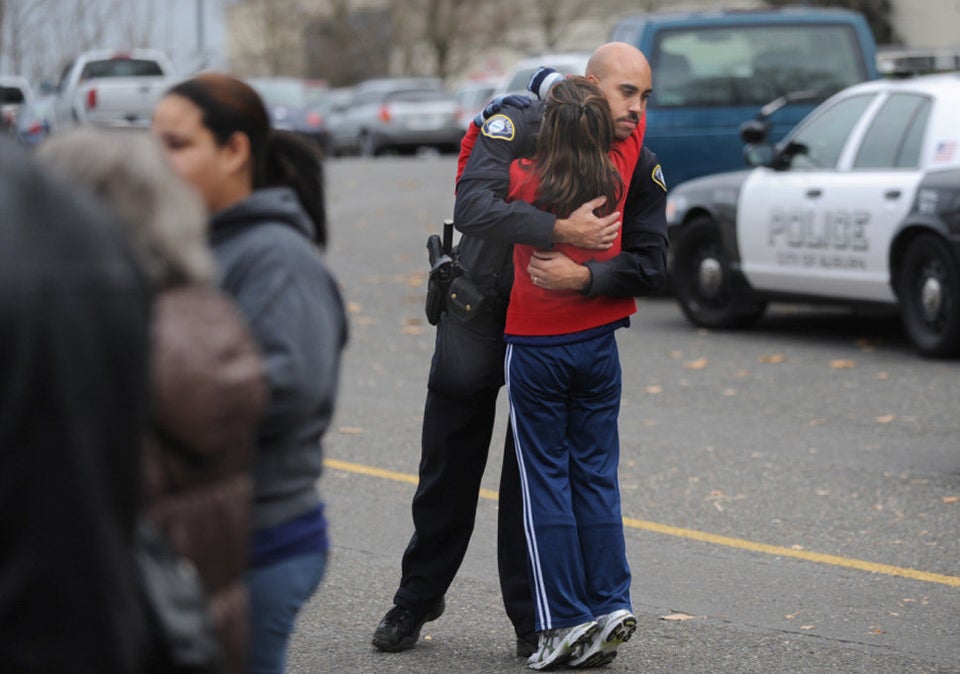 Obama's Gun Control Proposal Explained
Popular in the Community