WASHINGTON — Sen. Jim Inhofe (R-Okla.) believes it's not conspiracy theorists or deniers of the near-universal consensus on climate change that are brainwashing America's youth, but those pesky scientists over at the Environmental Protection Agency.
"We want to deliver the services, we're going to make things clean," Inhofe said. "But we're going to take all this stuff that comes out of the EPA that's brainwashing our kids, that is propaganda, things that aren't true, allegations."
Unsurprisingly, Inhofe provided no examples of this so-called "brainwashing." He also failed to acknowledge that he had just implied this propaganda is being pushed under the watchful eye of his good friend and fellow climate denier, EPA administrator Scott Pruitt.
CNN anchor Poppy Harlow pressed Inhofe on the "brainwashing" comment, but instead of answering her question he sang the praises of his buddy from Oklahoma.
"I know this guy, I know him well," he said of Pruitt, who had filed more than a dozen lawsuits against the agency as Oklahoma's attorney general. "I think that he has done a good job. In fact, you can't find — I don't believe you can find an attorney general that doesn't think very highly of Scott Pruitt and the job that he did as attorney general of Oklahoma."
Along with a hostility toward the agency tasked with protecting human health and the environment, Inhofe and Pruitt share a disbelief that humans are the primary cause of global warming.
In a 2015 political stunt for which he may be most famous, Inhofe brought a snowball to the Senate floor in an attempt to prove global warming is nothing more than a hoax. And just last week, Pruitt said he does not believe carbon emissions are the primary cause of global warming.
Before You Go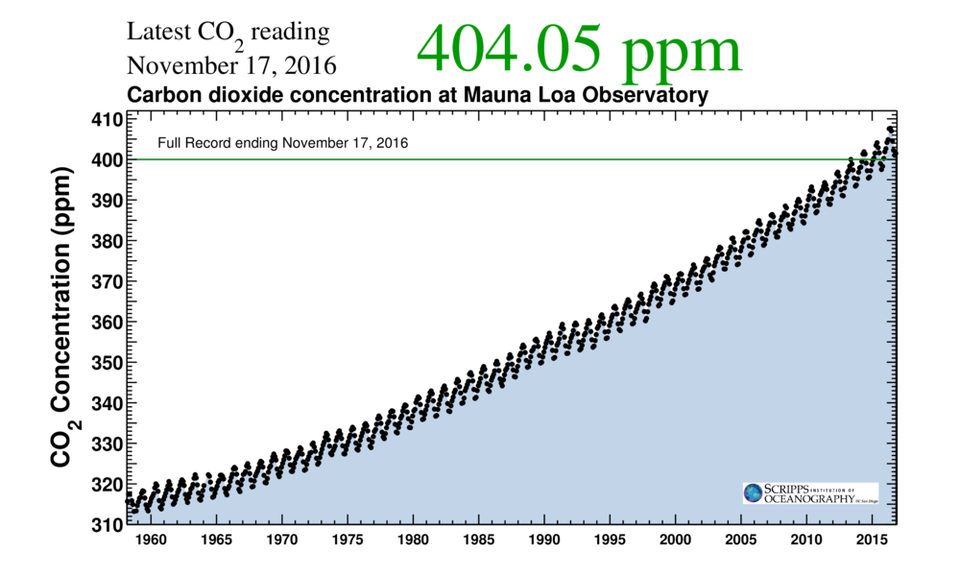 Climate Visuals For The Climate Change Denier In Your Life
Popular in the Community