 Sen. Jim Inhofe (R-Okla.) is not falling for President Barack Obama's so-called "charm offensive."
Speaking with Laura Ingraham on her radio show Thursday, Inhofe sarcastically criticized his colleagues for their "good responses" to the president's recent overtures.
"But wait a minute," Inhofe said. "This is the same guy that is ... over-regulating all of our businesses, he has a war on fossil fuels, he is keeping us from being energy independent, he is defunding the military."
"So he's destroying this country, but yes he's charming," Inhofe said.
Inhofe's comments come amid an effort by the White House to reach out to Republicans on issues like the budget impasse and immigration reform.
Last week, Obama dined with a group of GOP senators and had lunch with Rep. Paul Ryan (R-Wis.). The president also spoke to the House Republican caucus on Wednesday, and is attending the Senate GOP lunch on Thursday. The president met with Democratic lawmakers on Capitol Hill this week as well.
Inhofe, who told Ingraham that he wouldn't attend Thursday's lunch, is one of the most conservative members of the Senate. Recently, he led an effort to scuttle the approval of Obama's nominee for secretary of defense, Chuck Hagel.
Serving as an antagonist to the Obama presidency was not something Inhofe expected to do after the 2012 elections.
"I was one of those who never believed he could be re-elected," Inhofe told Ingraham. "Sure he's charming enough to elected the first time, but once people know that charm cannot overrule his performance in destroying this country, but yeah I guess it's still working."
Before You Go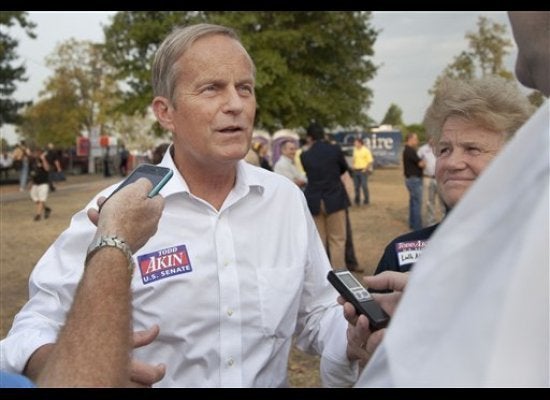 Extreme GOP Platform Positions
Popular in the Community