We're familiar with the trope of the mad scientist, folding ingredients together to create a concoction that defies nature. Portland-based artist Jim Kazanjian puts a twist on the classic role with his architecture collages, becoming, in effect, a mad architect.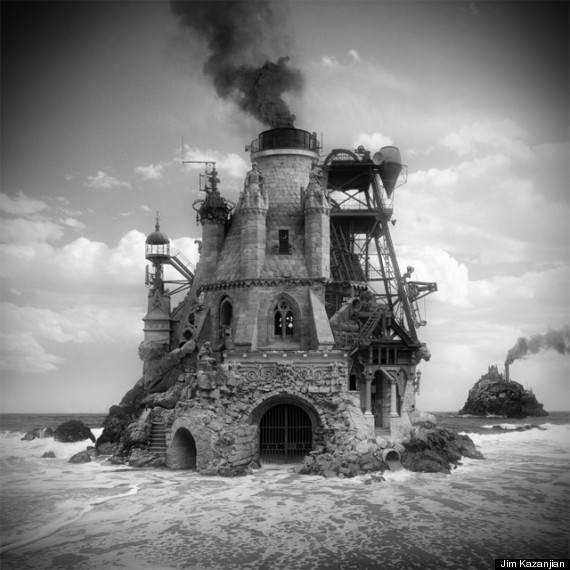 Drawing from a library of approximately 25,000 found images, Kazanjian combines elements of architectural forms to craft visually stunning fantasy structures. In the image above, a giant sand castle puffs out tufts of smoke, while in another, a shoddy suburban home rests atop a medieval moat -- all without the use of a camera. These architectural tessellations are a feast for the eyes and a trip for the mind.
Take a look at the slideshow below and let us know if the works tempt you to build your own magic castle (at least in collage form). If you're in need of another dreamy architecture fix, check out the surreal photography of Filip Dujardin or Jenny Okun.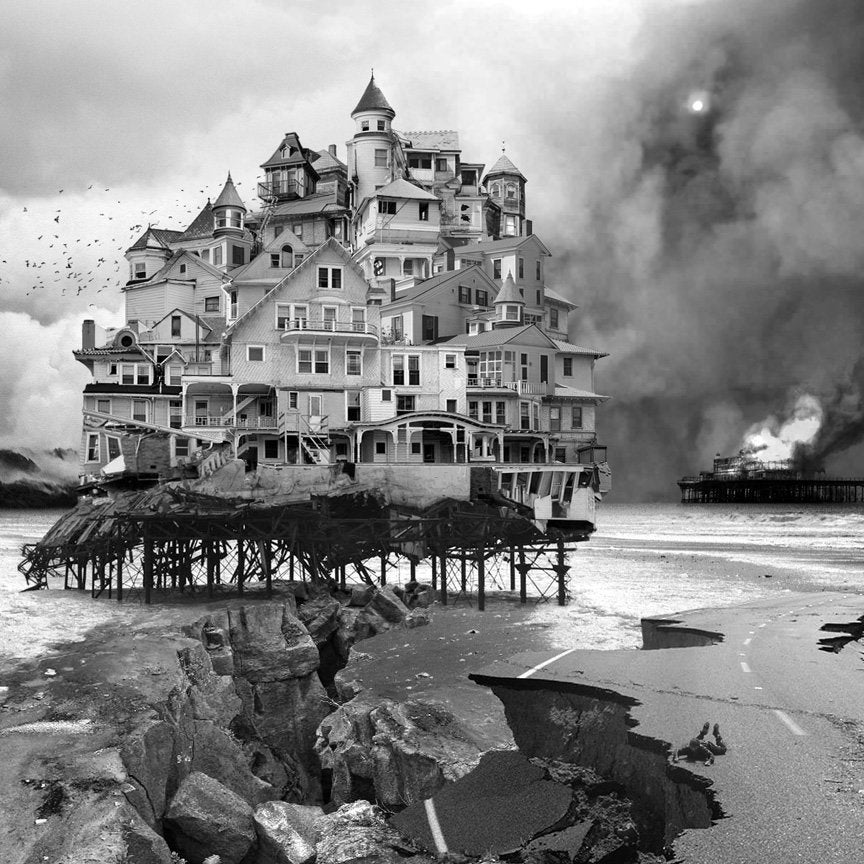 Jim Kazanjian's Hyper-Collages
Related
Popular in the Community