WASHINGTON -- The man whom New Jersey Gov. Chris Christie (R) told to "sit down and shut up" is doing the exact opposite.
Jim Keady announced Monday that he's running for state Assembly as a Democrat in New Jersey's 30th District.
The former Asbury Park City Council member made headlines last year when he interrupted a speech by Christie marking the two-year anniversary of Hurricane Sandy. The governor told Keady to "sit down and shut up" after Keady accused him of mismanaging Hurricane Sandy relief funds.
"Somebody like you doesn't know a damn thing about what you're talking about except to stand up and show off when the cameras are here," Christie said to Keady.
Keady admitted to The Huffington Post Wednesday that the spat with the governor raised his profile, but said that he hopes to establish himself as a viable candidate based on his stances on important state issues. Keady said he will make Sandy recovery relief a pillar of his campaign, but will also focus on issues like pension reform, education, economic development and job creation.
Keady said that he doesn't hold a grudge against the Christie, but he worries that the governor's presidential aspirations are distracting him from pressing problems in his home state.
"If the governor were to run our nation in the same way that he's run our state, I fear for the future of our republic," Keady said.
Christie has faced criticism for his brash confrontations at public events with hecklers and people who question his positions. According to a Washington Post article in December 2014, since he took office in 2010, the governor has clashed with at least 14 New Jersey residents at events across the state.
Christie told radio host Laura Ingraham last month that these outbursts reflect his passion for important issues.
"I'm going to speak my mind, and I'm going to be direct," Christie said. "I don't have political consultants in my ear saying, 'Here's how you say it.'"
"Sometimes people need to be told to sit down and shut up," Christie said.
Keady's Republican opponent, incumbent Sean Kean, said in an interview with PolitickerNJ on Monday that Keady's campaign was just another publicity stunt. Kean said Keady isn't serious about the race and is just using the platform to get attention.
"I think [Keady] staged the whole thing," Kean said, referring to Keady's interaction with Christie. "He doesn't care about Belmar as much as his own press and his own notoriety."
Keady said that isn't true. "The fact that they want to focus on Jim Keady is very telling," he said. "They're bankrupt on ideas of how to put our state in the right direction."
Before You Go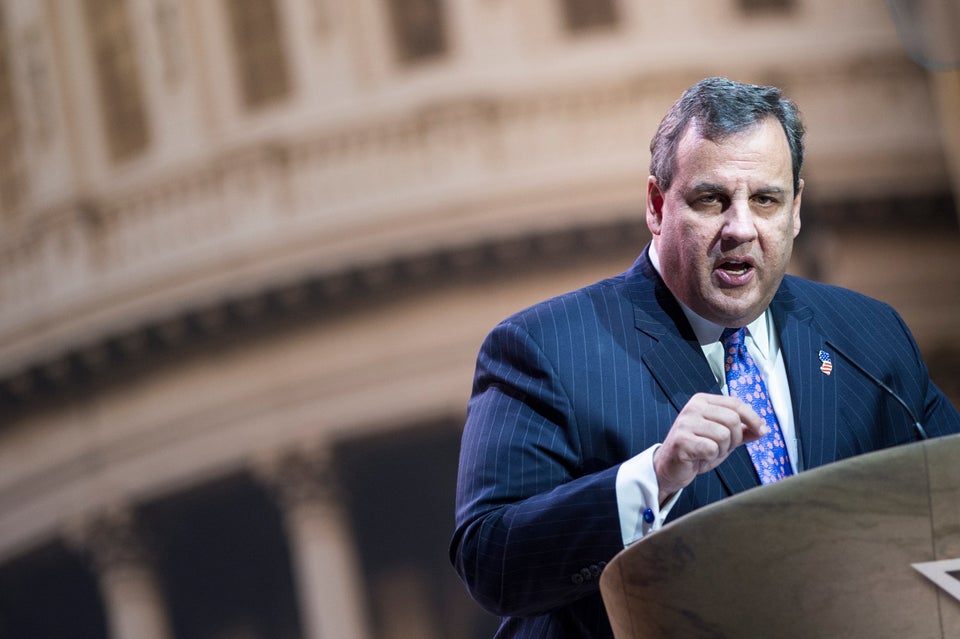 Chris Christie
Popular in the Community