 CHARLOTTE, N.C. -- The predominant worry within Democratic circles is that the president's small lead in many of the important battleground states will be wiped away in the fall months by a wave of unprecedented television advertisements.
The Obama campaign insists that they have the budget to match Republicans on the airwaves. They claim they could spend $30 million more than they take in every month from now until the election and still come out even in cash. But it's unlikely that will be enough to match the financial flexibility of the Romney campaign and its allied super PACs. And when confronted with that disparity, top Obama aides have sought to ease concerns by saying they can make up the difference on the ground.
"On the ground we continue to see just incredible enthusiasm," Obama campaign manager Jim Messina said at the ABC News/Yahoo News Newsmaker forum on Tuesday. "And we are going to beat all the '08 records because we have had five years to build this, in part because we know how to do it better."
Referencing the technological innovations that the campaign could bring to voter turnout efforts, Messina added: "This is light-years ahead of where we were in 2008. We are going to make 2008, on the ground, look like 'Jurassic Park.'"
According to Messina, the campaign will knock on 150 percent more doors than it did in 2008, in addition to registering roughly that many more voters than four years ago. They are also planning a multiplatform digital operation to engage voters during the convention, as well as a "dashboard" that would allow people to organize unregistered voters or those not yet supporting a candidate by using the campaign's own voter lists.
In North Carolina, he added, the campaign had 50 field offices, while the Romney campaign has yet to open its 20th. In Ohio, Messina said, those numbers were 100 and 30, respectively.
"They are doing more than the McCain campaign, so I want to give them credit for that. But they are nowhere near where we are on the ground," he said. "We are going to be the only campaign that can both persuade voters and turn out our voters because of what we are building on the ground. They just don't have what we have."
This could be true; it could also be wishful thinking. In the lead-up to 2010, Democrats and outside groups, predominantly unions, insisted that their ground operation would neutralize any cash disadvantage. The end result was otherwise. The Obama operation is a different entity, though. And in private conversations, top officials have routinely stressed how much easier it's been this cycle to build grassroots efforts, as compared to 2008, when they had to do everything in roughly four or five months.
Before You Go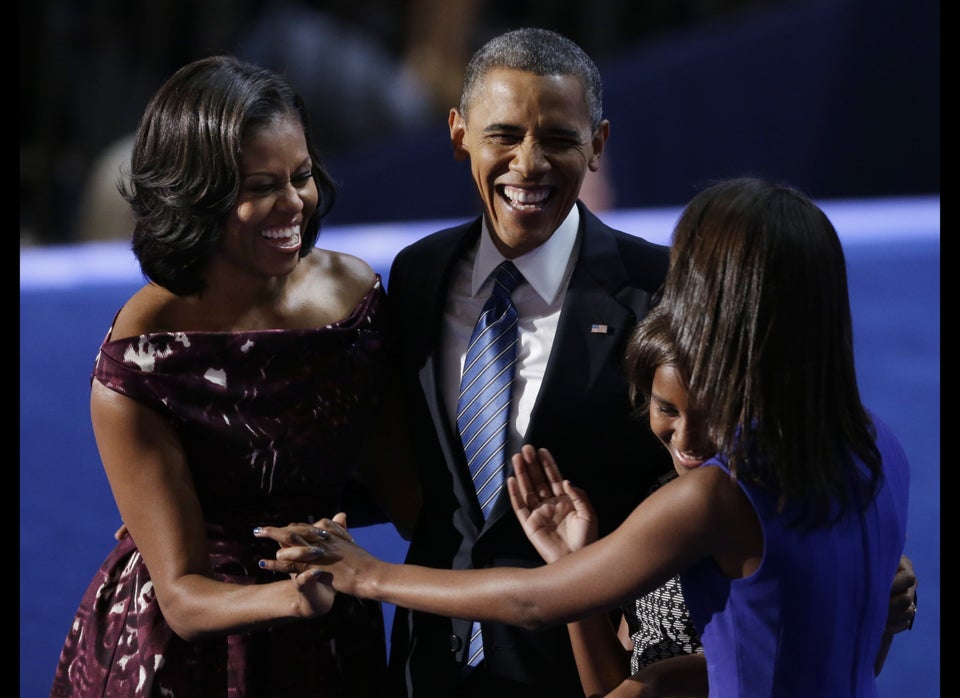 Obama Rocks Democratic Convention
Popular in the Community