One week after revealing his belief that Congress is "underpaid," Rep. Jim Moran (D-Va.) stood by that claim, explaining why he's pushing for more compensation.
In a Thursday interview with TPM, Moran stressed that Congressional pay has been frozen for years, and the longer we go without addressing it, the more likely it is that the system would favor the wealthy.
"We know statistically that a majority of Congress are now millionaires," Moran said. "But we also know that, on the other hand, there are about 50 members who have to live in their offices. Not all of them have to live there, certainly a number of them find it very difficult to afford housing in the D.C."
Moran, who is retiring at the end of this term, attempted to take action this week with a stipend proposal that he believes would level the playing field. As CQ Roll Call noted Wednesday, the plan would add $2,800 to the $174,000 annual salary. Last week, Roll Call added that Moran is one of the poorest members of Congress, thanks to some financial troubles and a divorce that took him out of the millionaire ranks.
A HuffPost/YouGov poll released Monday shows that Americans don't think Congress is underpaid. In fact, 69 percent said they think Congress is paid too much. Sixteen percent said their elected officials are paid about the right amount, and only three percent agree that pay should be raised.
Before You Go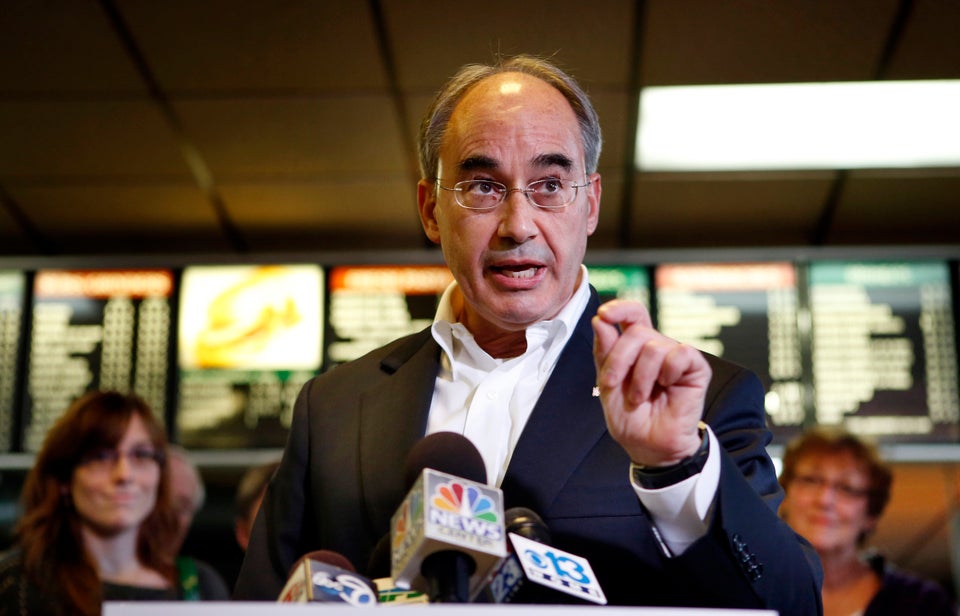 Great Political Names
Popular in the Community