 The Washington City Paper reports that the son of Rep. Jim Moran (D-Va.), Patrick Moran, pled guilty Wednesday to simple assault stemming from an incident in which he was outside a bar in Washington, DC's Columbia Heights neighborhood just, you know .. .bashing "his girlfriend's head into the bar's metal trash can cage," no big deal. Now that the justice system has rendered a verdict, there's nothing more for this product of Beltway privilege to do besides the whole spokesperson-enabled "putting the matter behind me" thing.
Those speaking for Patrick Moran, at this point, aren't even trying to be decent about the matter. His father, the congressman, told the City Paper, "I hope their privacy will be respected ... They look forward to putting this embarrassing situation behind them."
Call it a grammatical hang-up, but I'm really baffled by the whole use of the third person plural, there, considering the fact that the woman who was beaten up outside a bar didn't actually do anything "embarassing."
I also have found that a great way to ensure that your personal privacy gets respected is to not beat your girlfriend up outside a bar. It seems pretty easy to surmise that the moment you start giving your girlfriend "a skull fracture under her right eye" in public is the precise moment the public starts taking a great interest in your personal life.
Rep. Moran's spokeswoman, Anne Hughes, also got involved in the whole post-trial statement-making thing, and managed to suck at it even more. Per the City Paper, in a second item on the matter:
Hughes claims that only Patrick Moran and his girlfriend were around to see the alleged attack. "They were the only two people who witnessed the scene," writes Hughes. "In that sense, their statements are the only ones that matter."

That would contradict the police report, which describes both a Metropolitan Police Department sergeant and an Alcoholic Beverage Regulation Administration investigator seeing Moran slam his girlfriend's head into a trash can cage outside the Getaway, a 14th Street NW bar.
Hughes added: "They are both very embarrassed by the situation, which involved drinking."
Hey, there's that third person plural pronoun again! And this time, the statement sort of implies that both parties -- the victim of the crime, too! -- are equally to blame, and that it's quite obvious that when you have had a few drinks at a bar you should understand that having your face bashed against a trash can cage is just a natural consequence of that.
Anyway, it seems like the takeaway here is that you should probably cross to the other side of the street when you see members of the Moran family and their spokespersons ambling up the sidewalk, lest you end up in a rather "embarrassing" scrape, involving multiple fractures to your own face.
Before You Go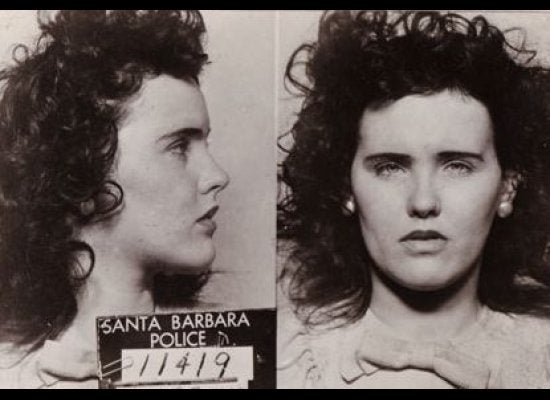 10 Major Crimes That Shocked the Nation (SLIDESHOW)
Popular in the Community