"It was funny, during one of the breaks she leaned over and said, 'Do you want to make out when we're doing the song?' I go, 'Yes!' Are you kidding?'" O'Heir told host Josh Zepps during an interview on HuffPost Live on Wednesday. "You know, I learned a lesson from Rob Lowe a couple years ago ... Rob said, 'When you're kissing a girl on stage, they have to call the shots. They decide how passionate it's going to be, they decide if a tongue is going to be involved.' So I very much learned that. So as we began, then I felt that tongue and was like, 'Let's go, baby. You've set that pace. Let's go. I got a monster in here. Welcome. Get a taste of this.' What a lucky girl."
O'Heir, of course, played the bumbling, forgettable Garry on "Parks," who ended up going by four names throughout the show's run as part of the running gag. O'Heir affirmed that "Parks" remains the outstanding achievement of his "journeyman" career.
As for he and Plaza, O'Heir joked that both of them know what's up.
"You know, this morning when she left my hotel room, it was a little awkward," O'Heir deadpanned. "But we're friends. It's fine. It's all good."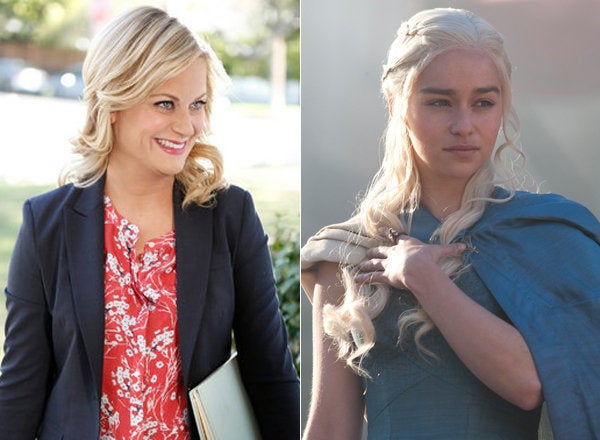 Amy Poehler Casts 'Parks & Rec' Cast In 'Game Of Thrones'
Popular in the Community