In 1982, "Eye of the Tiger"--a version close to the live one featured above--spent six consecutive weeks at the top of the Billboard Hot 100, was the #2 pop single of the year, won a Grammy, a People's Choice Award, and received the only Academy Award nomination given to Rocky III with a Best Original Song nod. Now, in 2016, Jim Peterik has composed a new version of his monster hit that's heavy on--not electric guitars and soaring rock vocals--but fiddle, banjo, and mandolin.
"Tiger" is just one reworked track written by Peterik featured on The Songs, a crowdfunded project for which Jim's most loyal fans selected their nine favorite tunes from a group of 16, and Peterik wrote and recorded two new songs, rounding out the album with 11 tracks you need to hear now.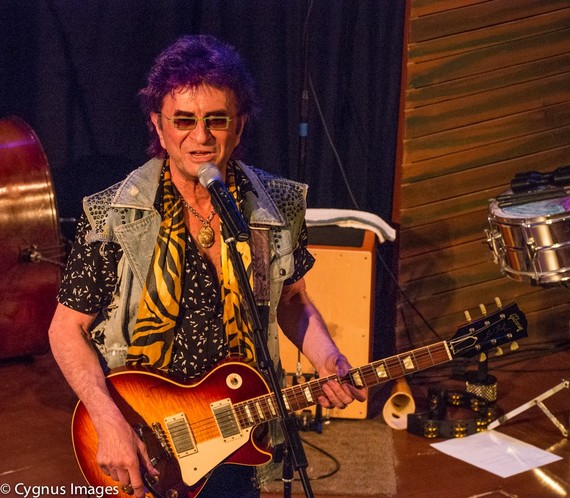 "It's a different animal, but I really love this arrangement," Peternik said recently on Lakeshore Public Radio of his new take on "Tiger." The same goes for his 1970 Ides of March smash "Vehicle" (produced on Songs with just an electric piano and soulful lead guitar), or the Eleanor Rigby-style string ensemble backing his .38 Special hit "Caught Up In You," both must-hear remakes any classic rock fan is sure to enjoy.
A collaborator of Lynyrd Skynyrd, Blackhawk, Cheap Trick, Sammy Hagar, Cathy Richardson, Van Zant, REO Speedwagon, and the Beach Boys, Peternik's carrer has been long, celebrated, and is--as his latest release suggests--far from over. Jim tours regularly with his latest group, Pride of Lions, and will be performing this summer while promoting Songs. You can catch him at these upcoming dates with The Ides of March:
The Ides of March:

07/16/16 Brookfield Zoo

08/06/16 Romeoville, Romeofest

Popular in the Community