Jim Rubens, a Republican U.S. Senate candidate in New Hampshire, said the terrorist attacks in Brussels Tuesday were Hillary Clinton's fault, a direct result of the policies put in place while she was secretary of state.
"Against unambiguous prior warning by our military leaders, Hillary Clinton led the charge on military intervention in Libya and funding, training, and arming the rebel groups that became ISIS in Syria and Iraq," Rubens said in a statement. "This failed strategy resulted in ISIS now being operational in eight countries and has increased chaos throughout the Middle East. The strategy is a direct cause of this morning's horror in Belgium."
Rubens is challenging Sen. Kelly Ayotte (R-N.H.) in the GOP primary on Sept. 13. The winner will face Democratic Gov. Maggie Hassan. Rubens told the New Hampshire Sunday News recently that although he backed Ayotte in 2010, he has been disappointed with some of her positions.
"I heard New Hampshire voters' landslide message last month," Rubens said. "It's time to dethrone the corrupt establishment and it's time to end bought-and-paid-for politics and make Washington work again for the American people."
Rubens unsuccessfully ran against Scott Brown for the GOP's Senate nomination in 2014. Brown went on to lose to Democratic Sen. Jeanne Shaheen.
GOP presidential candidate Sen. Ted Cruz (R-Texas) quickly held a press conference Tuesday morning and went after President Barack Obama for refusing to acknowledge what he saw was the root of the problem.
"We need a president who sets aside political correctness," Cruz said. "In the wake of Brussels, we don't need another lecture from President Obama on Islamophobia, we need a commander in chief."
Cruz called on authorities to "patrol and secure" Muslim communities in the United States, although later in the day he insisted he didn't mean people should be "targeting Muslims."
Before You Go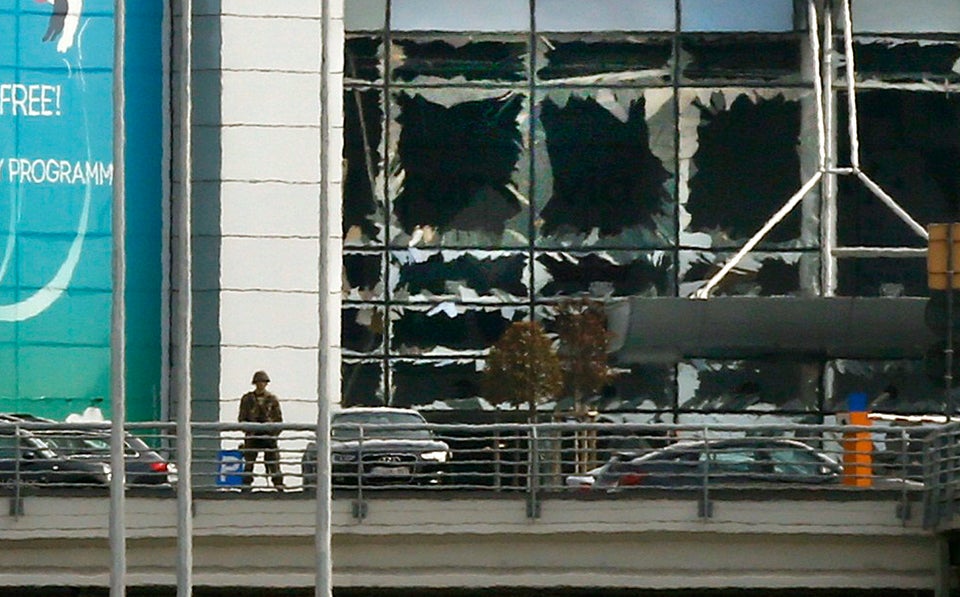 Explosions In Brussels
Popular in the Community