In a video posted to YouTube detailing the abuses, Stanek says the "nightmare" began on July 15, while he was at the ticket desk.
"Some United Airlines employees were moving by and one of them was startled, turned, and kicked my service dog," Stanek says in the video. "Didn't kick her hard, but ... they kicked her."
Stanek continues, saying he chalked it up to an accident and let it go -- even when it happened a second time by a different United staffer.
The Daily Mail reports Stanek has post traumatic stress disorder (PTSD) as well as traumatic brain injury (TBI) following three tours in Iraq, which makes standing in loud crowds and reading difficult. In the video, Stanek states the most traumatic part of the ordeal occurred when, while trying to get a hotel voucher after his flight was canceled for a second day in a row, the man at the ticket counter asked if he was "retarded" -- referring to his inability to stand in the line with everyone else, and read the paperwork.
"I completely lost all composure at that point," he said in the video. "I started yelling, I used four letter words ... and I've worked very hard not to be like that."
"We are reaching out to the customer directly to discuss the events that he described," a spokesperson for United told Reduced Mobility Rights on July 21.
Click through the slideshow below to see photos of Stanek and his service dog, Sarge.
SLIDESHOW: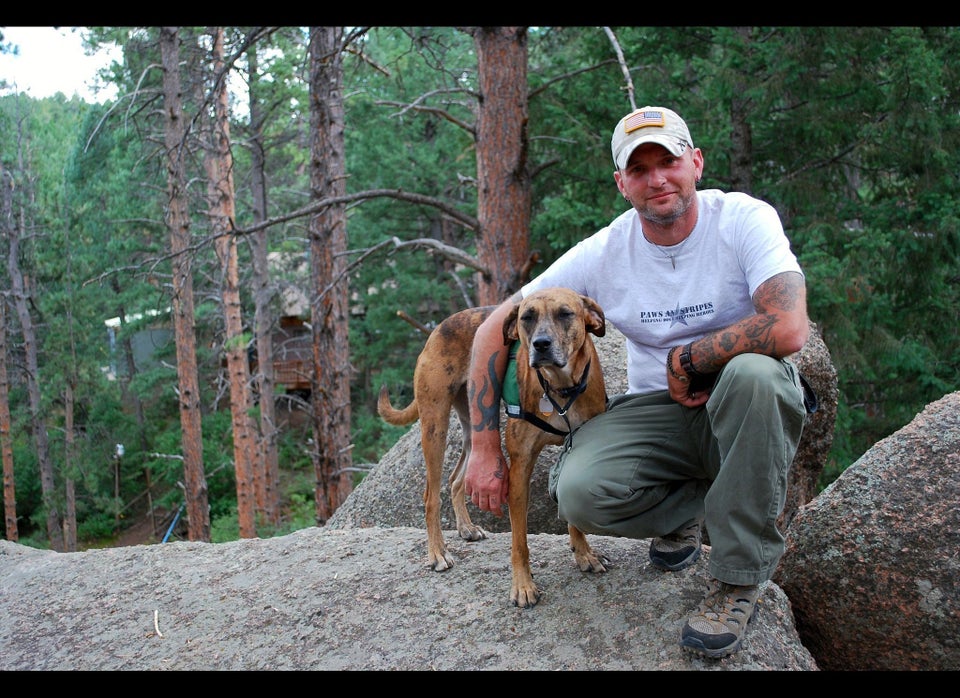 Airline Allegedly Abused Disabled Vet
Support Stanek through his nonprofit, Paws and Stripes, which provides service dogs for veterans with PTSD.
Popular in the Community