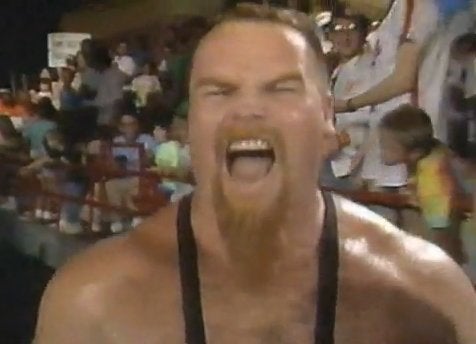 Jim "The Anvil" Neidhart, a former wrestler in the then-World Wrestling Federation, was arrested on Sunday for "possession and trafficking in a controlled substance and burglary," according to Tampa Bay Online.
Neidhart was charged with "two counts of possession of a controlled substance, two counts of trafficking in illegal drugs and one count of burglary and one count of grant theft."
According to the police, he caused a disturbance while pumping gas on Sunday and ingested "multiple pills that he dropped on the ground while inside the trunk of his vehicle."
Neidhart was a wrestler in the WWF in the 1980s and 1990s.

Related
Popular in the Community