Jim Toy's legacy is impressive. He was the first person to come out publicly in Michigan, and a founding member of many key gay rights organizations. In 1972, he co-authored the "Lesbian-Gay Pride Week Proclamation", making the Ann Arbor city council, the first governing body of its kind in the nation to officially recognize Gay Pride. Now, most major U.S. city councils have followed Toy and Ann Arbor's lead.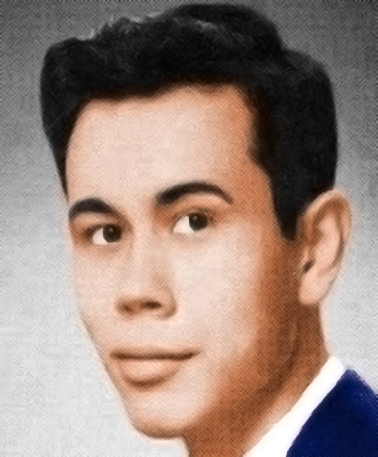 A year before he had co-pioneered another success, the University of Michigan's Human Sexuality Office (HSO), the first staffed university office for addressing sexual orientation issues in the world. Now the HSO is U of M's impressive Spectrum Center and every major university has followed suit.
Persistence
I met Jim Toy in 1973, when I was a U of M undergraduate. I witnessed his persistence over the next 21 years as he secured the addition of "sexual orientation" to the University of Michigan's non-discrimination bylaw. It was like watching an ant take the Sahara one grain of sand at a time. It was also a crucial victory that turned the tide for gay rights at the University of Michigan with critical implications for students, athletes, faculty, and staff.
University of Michigan President Emeritus, James Johnson Duderstadt, who was sitting University President at the time, says, "Toy's greatest strength is his compassionate leadership."
In 2001, the City of Ann Arbor Chief of Police invited Jim to provide trainings on sexual orientation and gender-identity concerns to the City's police officers.
"I had the pleasure of meeting Jim for the first time when I became the Chief of Police in Ann Arbor," says current Miami Beach, (Florida) Police Chief, Daniel J. Oates "The police did not have a good reputation with the LGBT community at that time. Everyone said the same thing: Talk to Jim Toy... what impressed me most was the aura of peace and calm that surrounds him. His persona exudes wisdom and peace. He is so easy to talk to, and to be in his company is to enjoy life."
"Struggling for our rights, we may inevitably do some harm. The good must outweigh the harm," says Jim.
"When working with Jim, one is immediately struck by his moral clarity, his gentle dignity, and his dogged optimism. Getting to know and work with Jim has been one of the great joys of my public service, a true honor."
Jim Toy Discusses his life with NBC
However, nothing could honor Jim Toy as much as how comfortable he is being himself. He's bi-racial (Chinese/white), born in 1930 and grew up in central Ohio during World War II, which was brutal. Although, not one to fight his private demons publicly, Toy does say, "I wore a cardboard sign around my neck when I went to junior high that read: I AM NOT A JAP."
"My identity is a tapestry woven from many threads--race and ethnicity, color, class, gender identity, sexual orientation, ability/disability, appearance, age, religious belief, political belief, etc. If one of the threads is plucked, the whole fabric moves," Toy told NBC.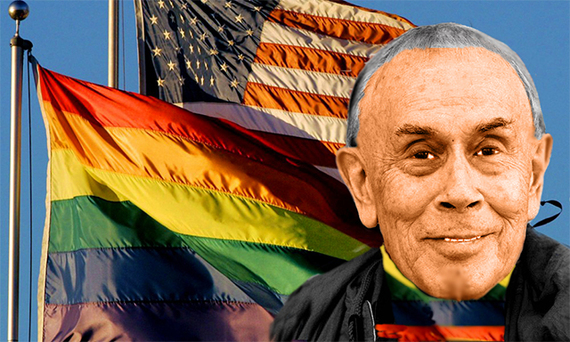 Toy describes himself as "advanced", others say he is 80 and officially retired. Advanced or octogenarian, he still does what he always did - attends meetings, takes notes, champions individuals and causes and serves Michigan students, faculty, staff and alumni by making things better, one drop of life at a time.
For example, I became legally female, and married in 1988. Since my family refused to attend, there was no one to walk me down the aisle. Jim Toy flew to Carmel, California and walked me down the aisle. I will always be thankful for that kindness, as well as the excellent education I received from the University of Michigan--of which, Jim Toy delivered the most important lesson -- "I matter."