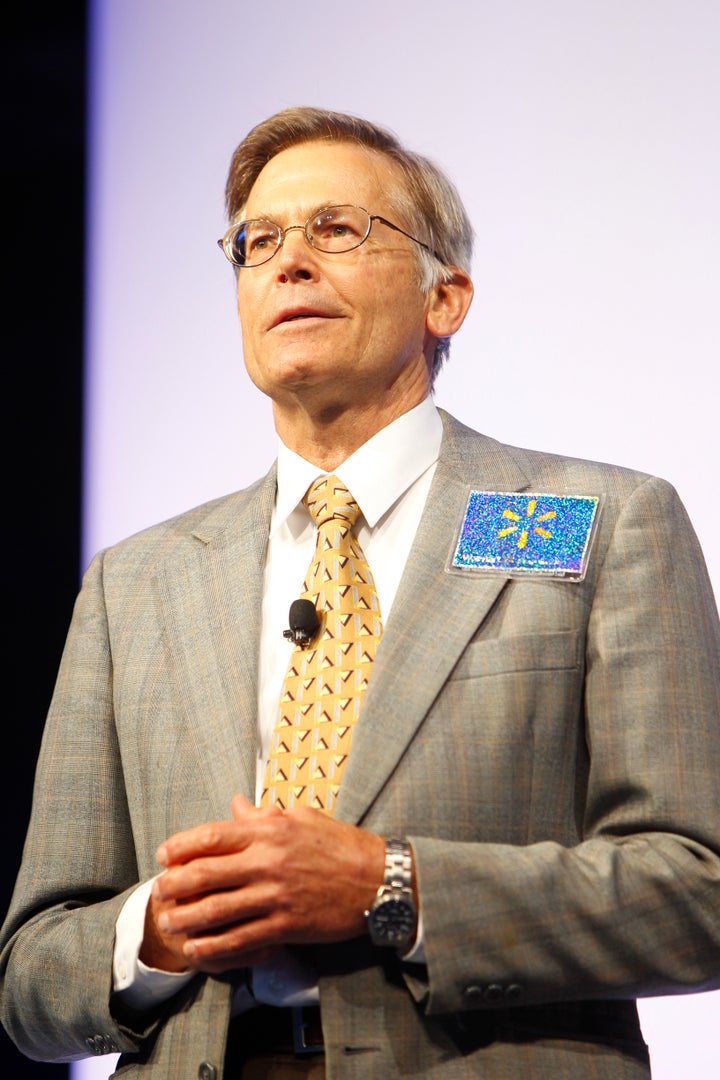 An advocacy group on Friday filed a Federal Election Commission (FEC) complaint alleging that Walmart heir Jim Walton violated campaign finance laws by contributing more than the individual legal maximum to candidates during the 2008 election cycle. Walton is the seventh-wealthiest person in America, according to Forbes.
The complaint was filed by Making Change at Walmart, a campaign affiliated with the United Food and Commercial Workers Union. Making Change discovered the evidence while reviewing Walton's 2012 political donations, according to a spokesman.
Walton is chairman and CEO of the Arkansas-based Arvest Bank Group, Inc., which owns 16 locally managed banks with various branches in communities throughout the Midwest. Walton does not work directly for Walmart, but as the youngest son of Walmart founder Sam Walton, he is an heir to one of the country's greatest retail fortunes and has a net worth estimated at $26.8 billion, according to Forbes.
Read the entire complaint here. Walmart did not immediately return calls seeking comment. An attorney representing Walton provided a formal response on his behalf, available here.
The complaint alleges that Walton's total donations of $111,600 to candidates, national party committees, and other committees in 2007 and 2008 exceeded the federal limit for an individual, which was $108,200. It also alleges that Walton's contributions to the presidential campaign of Sen. John McCain (R-Ariz.) exceeded federal limits on individual contributions to a presidential general election legal and compliance fund, a special type of fund designed to cover the costs of complying with election law that is only available to candidates who accept public financing, as McCain did in 2008.
Walton's donations largely favored Republicans, according to the complaint, with only two Democrats -- former Arkansas Sen. Blanche Lincoln and then-Sen. Hillary Clinton (N.Y.) -- present among the 22 federal candidates who received a total of $46,100 from Walton between Jan. 1, 2007 and Dec. 31, 2008. Of that amount, Lincoln and Clinton's donations totaled $2,700, with the remaining $43,400 going to the GOP, the complaint says. Walton allegedly donated an additional $55,500 to the National Republican Senatorial Committee, the National Republican Congressional Committee, and the Republican National Committee, according to the complaint.
In explaining the allegations, the complaint states that "Mr. Walton's violations are neither technical nor insubstantial. Only 0.01% of Americans contribute more than $10,000 in a federal election cycle. Mr.Walton's evident great wealth enables him to do so easily."
Campaign finance laws have evolved significantly since 2008, largely owing to the 2010 Citizens United Supreme Court decision. The decision greatly expanded the rights of corporations to participate in elections through independent expenditure groups, many of which are registered as super PACs. Spending during the 2012 presidential election has neared $2 billion, outpacing any figures previously seen in a U.S. presidential election.
Should the FEC find that Walton has violated campaign finance law, he would most likely receive a civil penalty in the form of a fine, according to compliance regulations listed on the FEC website.
UPDATE 4:36 p.m. -- A Walton family spokesman told Huffpost on Friday that "Jim Walton is, and at all times was, in full compliance with all applicable federal campaign contribution limits. The complaint misrepresents Mr. Walton's contributions.
"The two overages mistakenly attributed to Mr. Walton result from errors made by the McCain campaign in allocating the one $4,300 contribution Mr. Walton made -- a mistake that was subsequently corrected -- and Making Change at Walmart not bothering to research the handling of this contribution. A second $4,300 contribution to the McCain joint fundraising committee, which the complainant cites in its baseless complaint, was never made and does not exist. This is evidenced by the fact complainant cannot find, and did not attach, any evidence of a second $4,300 contribution to the McCain joint fundraising committee.
"The complainant should immediately rescind its complaint, and issue an apology to both Mr. Walton and the Federal Election Commission for its filing of a baseless complaint that, with the application of even a small amount of research diligence, should have never been filed."
This article has been updated to include a link to the response letter from an attorney representing Walton.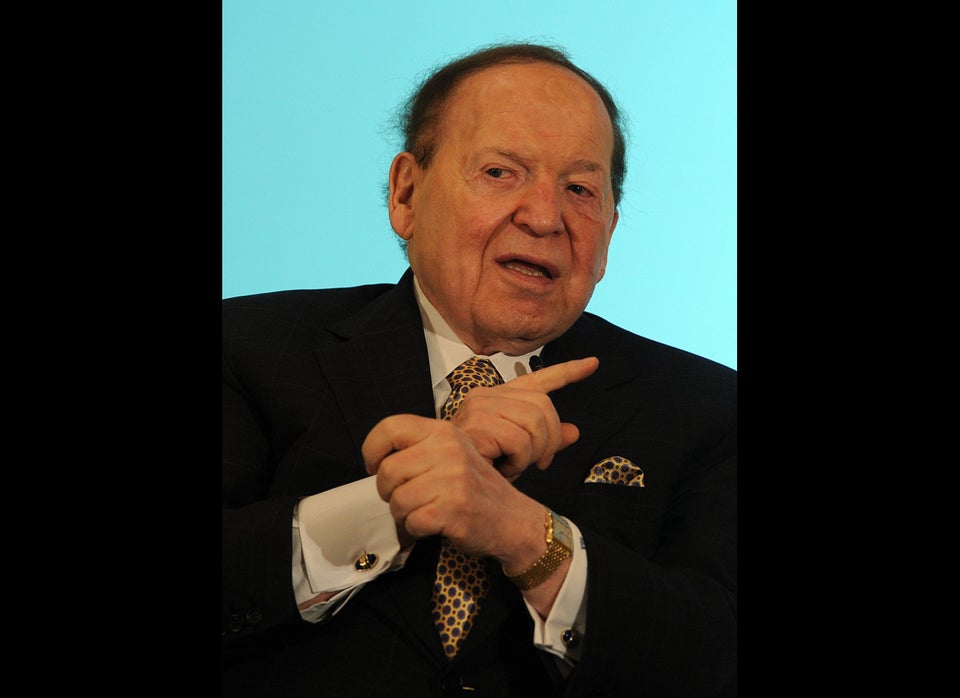 Donors Giving $500,000-Plus To Super PACs