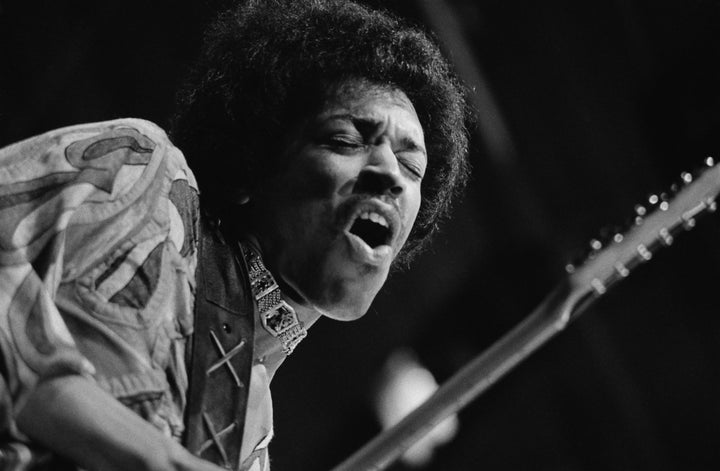 Most successful films about legendary musicians, like "Ray" and "Walk The Line," follow a certain formula. The costumes and sets perfectly capture the era, the actors and actresses bear a striking resemblance to the people they are playing, and, perhaps most importantly, the musician's songs play an integral role in the film. But in "All Is By My Side," the upcoming Jimi Hendrix biopic starring Andre 3000, the producers are experimenting with a different formula -- one that doesn't include any of Hendrix's songs.
Rolling Stone reports that the executors of Hendrix's estate have not given the studio rights to any of the late musician's songs.
The producers of the biopic, however, don't seem to be too upset over the absence of Hendrix songs from their movie. They never asked for the rights in the first place. According to producer Sean Mckittrick, "All Is By My Side", which is currently being shot in Dublin and directed by John Ridley, was always supposed to be set in London between 1966-1967, before the release of Are You Experienced, the album that launched Hendrix to rock and roll stardom. "This is the story of being discovered as a backup musician and how he went to London and became Jimi Hendrix," McKittrick told Rolling Stone.
Music fans shouldn't worry too much, though, as the film will include Andre 3000's covers of Hendrix covering The Beatles, Muddy Waters, as well as other artists.
Popular in the Community