Former President Jimmy Carter got some good news today.
According to a statement from the Carter Center, the former president "is responding well to treatment," and his cancer shows no signs of worsening.
Carter, who turned 91 last month, was diagnosed with melanoma earlier this year and has undergone several radiation treatments. In spite of his illness, the former president has been in good spirits and continues to devote himself to his charity work, teaching Sunday school at his local church and building homes for Habitat for Humanity.
When publicly discussing his diagnosis in August, Carter seemed optimistic and remarked he "was surprisingly at ease."
"Now it's in the hands of God," he said. "And I'll be prepared for anything that comes."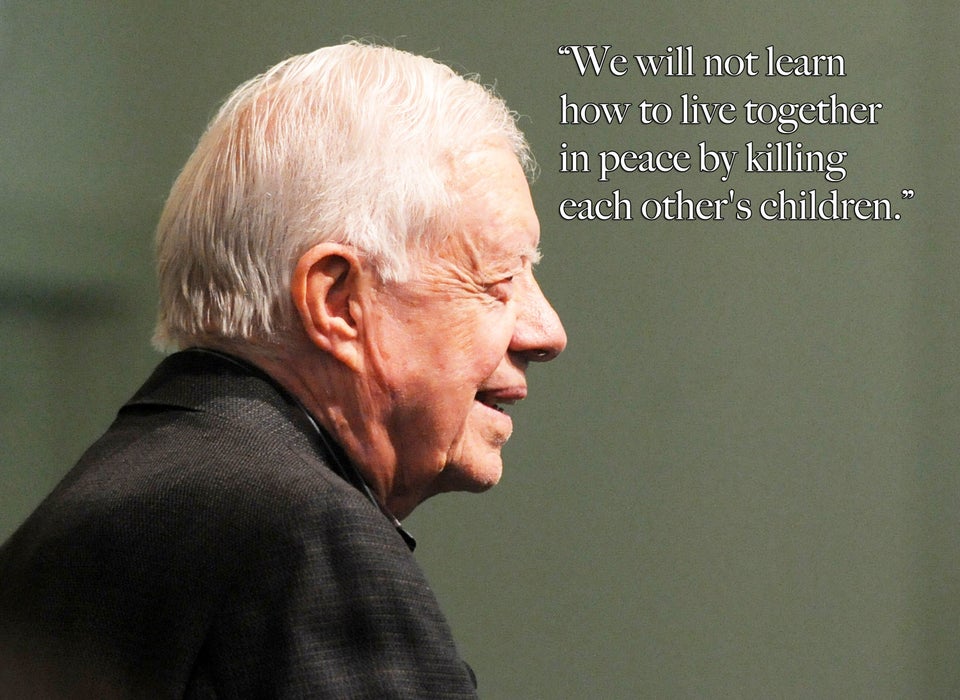 Jimmy Carter's Most Spiritual Quotes