Former President Jimmy Carter said in an interview published Sunday that decisions on same-sex marriage should be left up to the states.
"I don't think that the government ought to ever tell the church to marry people, if the church doesn't want to. I'm a Baptist and the congregation of our church will decide whether we have a man or a woman as pastor, and whether we'll marry gay people or not," Carter, the first elected evangelical Christian president, told WFAA-TV.
When asked if he saw same-sex marriage being established nationwide, Carter said, "I'm kind of inclined to let the states decide individually."
"As you see more and more states are deciding on gay marriage every year. If Texas doesn't want to have gay marriage, then I think that's a right for Texas people to decide," Carter said.
His remarks are a departure from the comments he made last summer, when he said the Supreme Court should have established same-sex marriage across all states.
"It should be a right nationwide ... it's coming," Carter told CNN in June 2013.
"I think discrimination against anyone and depriving them of actual equal rights in the United States is a violation of the basic principles of the Constitution that all of us revere in this country," Carter said.
Watch Carter speak on gay marriage above.
Before You Go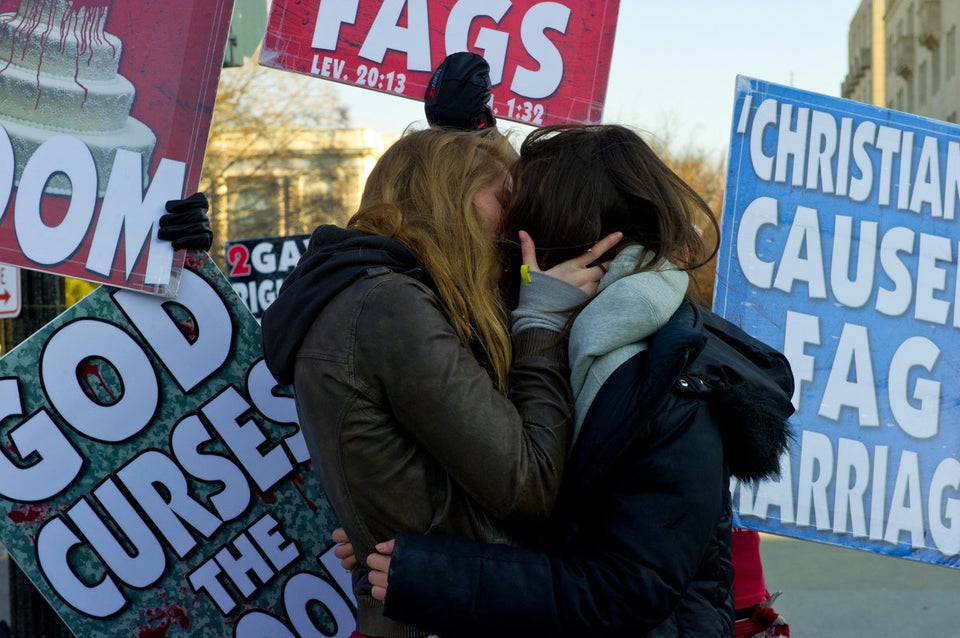 Gay Couples Rub PDA In Westboro's Face
Popular in the Community