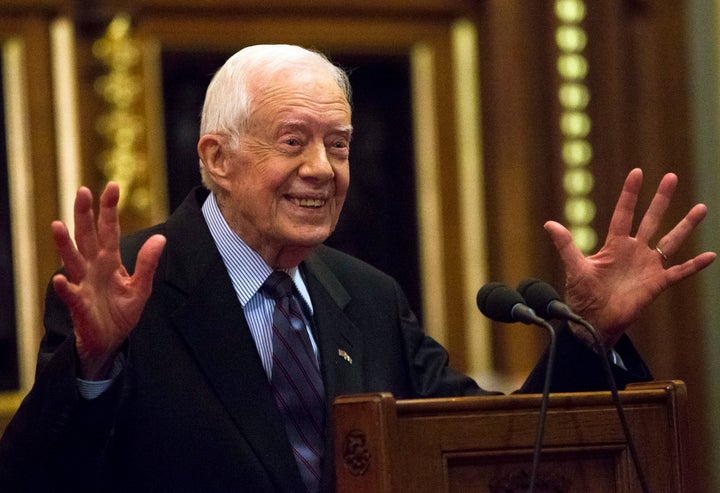 When former President Jimmy Carter announced Thursday that his cancer had spread to his brain, he also revealed he had some unfinished business he wants to see through.
"I would like to see Guinea worm completely eradicated before I die," the philanthropist said. "I'd like for the last Guinea worm to die before I do."
Carter went on to explain that there are currently only 11 cases of dracunculiasis, or guinea worm disease, in the world. That's a precipitous drop from 3.5 million cases across 21 countries in 1986, when he first set out to conquer the disease through his nonprofit organization the Carter Center.
Guinea worm disease is caused by a parasite that people ingest by drinking contaminated water. In the body, the resulting guinea worm can grow up to one meter or more than three feet in length. The only way to get rid of it is to carefully pull the worm out once it starts bulging through the skin.
The disease can spread through the efforts of the afflicted to find relief. When a person drinks water contaminated with guinea worm larvae, the parasites mate and reproduce inside the abdomen. One year later, the female guinea worm grows to its full length and creates a burning lesion on the skin, which people try to soothe by soaking the affected area in water. There, the worm releases its larvae, and the cycle starts all over again.
To combat the spread of this disease, the Carter Center embarked on an educational campaign on the importance of filtering drinking water, as well as the importance of preventing people infected with the worm from submerging their lesions in bodies of water.
When Guinea worm has been eradicated, it will be only the second time in human history that a disease has been totally wiped out. The first, smallpox, was eradicated in 1977, according to the World Health Organization. Experts from the Centers for Disease Control and Prevention estimate that Guinea worm will meet the same fate — a final piece in Carter's legacy.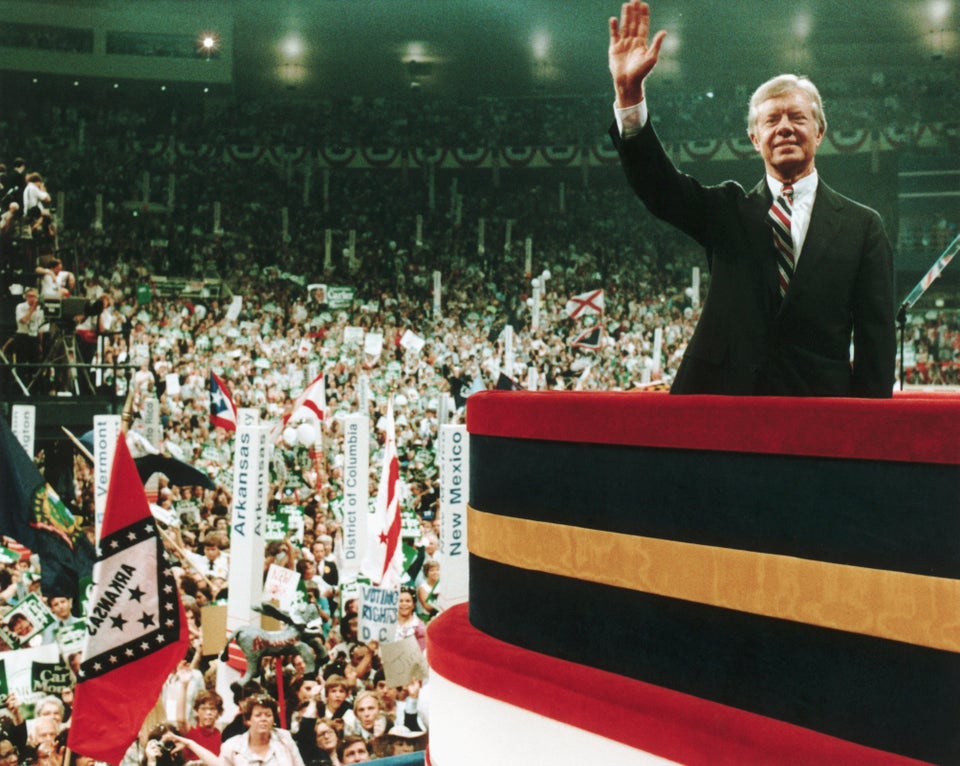 Jimmy Carter's Accomplishments
Related