"I think the worst human rights abuse on Earth is the horrible persecution and deprivation of equal rights of women and girls," Carter told host Marc Lamont Hill. Carter's book A Call to Action: Women, Religion, Violence, and Power, published in 2014, "describes the horrendous abuse that women do suffer in this country and around the world," he told HuffPost Live.
Carter discussed the trafficking of young women and girls as an unprecedented rights abuse. "Human trafficking or slavery now, the selling of people across international borders, is greater now than it ever was in the 17th and 18th century," he said. "Eighty percent of the people sold into slavery on a global basis are girls sold into sexual slavery."
President Carter's foundation, The Carter Center, launched the Mobilizing Faith for Women and Girls Initiative, which hosts an annual forum of world political and religious leaders to promote the protection of equal rights for women and girls across the globe.
Carter specifically mentioned practice of genital mutilation common in certain regions, and the limits of relying on law to protect women and girls.
"For instance, take Egypt, where it's against the law to mutilate a girl's genital organs," Carter said, noting that 91 percent of women between the ages 15 and 49 had been subject to female genital mutilation in that country. "These kind of things still go on."
Carter went on to discuss the increased attention to sexual assault reports in America's colleges and military. "These things need to be corrected in our country," he said.
Before You Go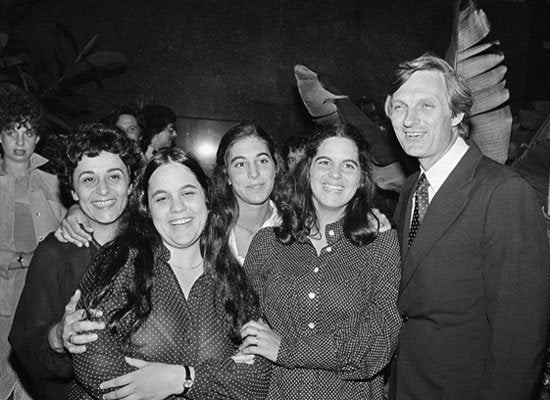 Male Champions Of Women's Rights
Popular in the Community