Jimmy Choo shoes have become as ingrained in popular culture as Coca-Cola, thanks to a "Sex and the City" endorsement and the lust-worthy designs coming out of the accessories house. But the co-founder of the brand is now claiming that Choo himself didn't design a single shoe.
Speaking to Jenna Bush Hager on the Today show on Thursday, Tamara Mellon claims that her partnership with Choo went south after realizing the London cobbler wasn't capable of actually designing shoes. The two joined forces in the early '90s after Mellon lost her job at British Vogue, and they started Choo's eponymous shoe line.
"The original idea was for Jimmy to design the collection, and I would run the operations of the business. But it soon became very clear that Jimmy's skill was in making shoes," Mellon said. "He's a cobbler."
When asked if Choo had designed any shoes at all, Mellon replied, "Not one. Not one sketch did I get from him." All of this, of course, is explained in Mellon's forthcoming memoir, "In Her Shoes" -- hence, the juicy, tell-all press tour. In the book, she claims that she relied on the help of Choo's niece, Sandra Choi, who would sketch Mellon's design ideas.
With all of the drama the past 20 years of Jimmy Choo Ltd. has brought, would you feel deceived if Mellon's claims turned out to be true?
It definitely takes a designer to envision these: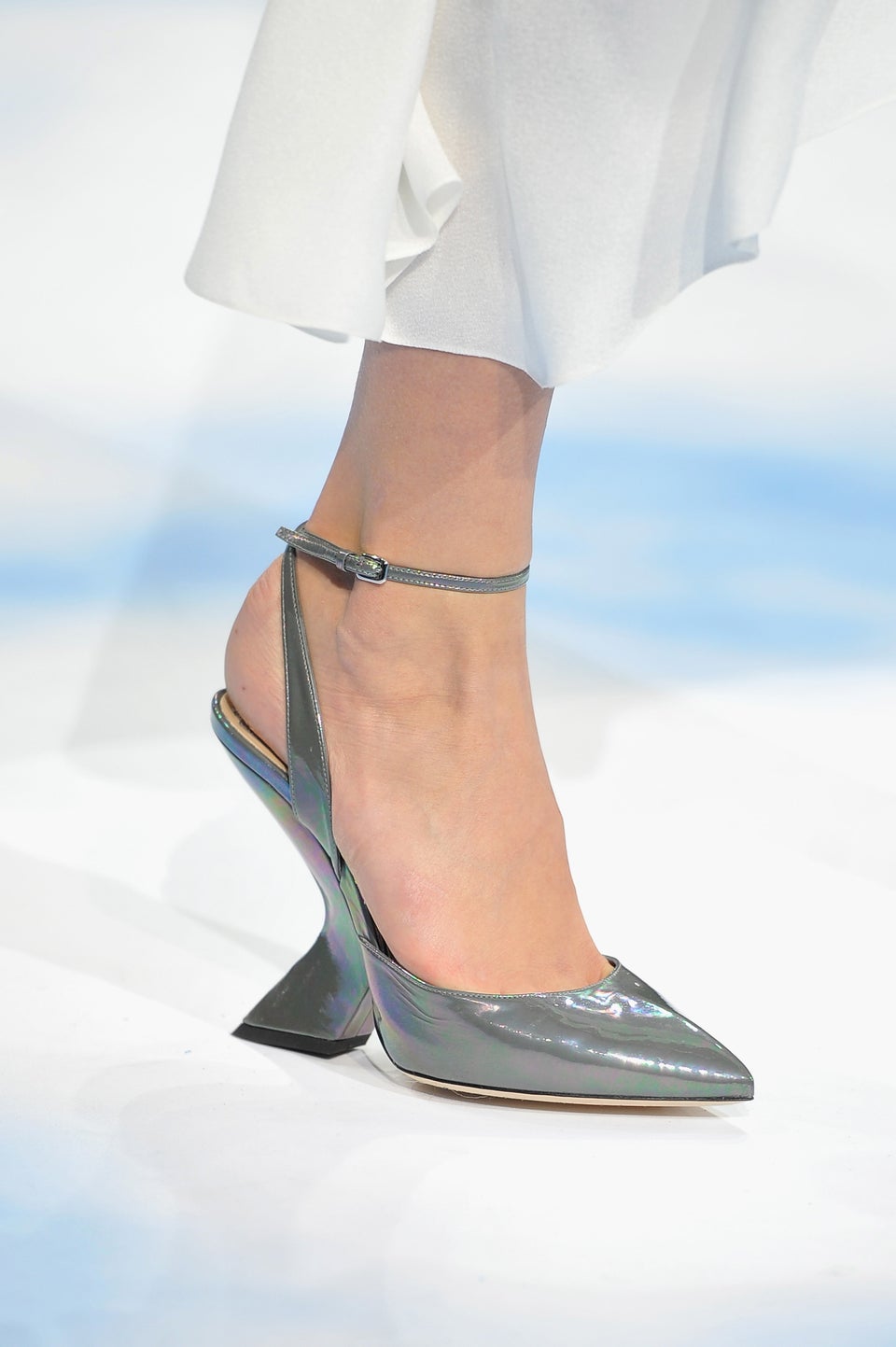 Wildest Shoes Of All Time